Community Building and Brain Awareness in India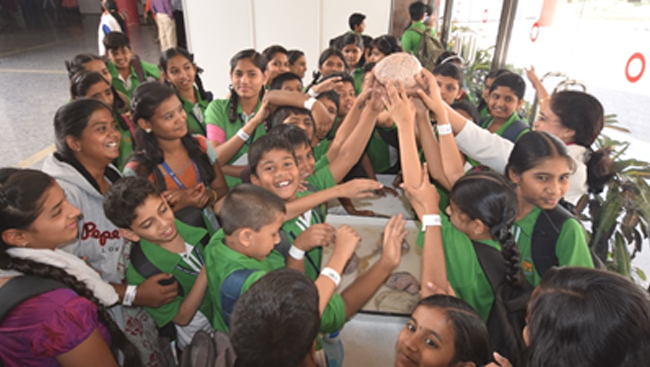 SfN's Bengaluru Chapter is the first and only SfN chapter in Asia, and its impact spreads across the region. Through a variety of professional development programming, trainees have been able to make career-altering connections. This SfN chapter is also addressing strongly held misconceptions about mental health and inspiring a new generation of neuroscientists through strategic outreach and partnerships. Here, Trichur Raju, the chapter's president and one of the founders, reflects on its start, work in the region, and hopes for the future.
How did you initially get involved?
In 2007, I attended the chapter workshop at SfN's annual meeting with my colleagues. We recognized chapters' important role in neuroscience awareness. We were so inspired, we decided to start our own chapter in Bengaluru, India, where we're from. We came home after the conference and sent in an application. By 2008, our chapter was launched.
It was such a thrilling experience — and it continues to be. My involvement has transformed me, and I have realized there is more to neuroscience than my own research.
In what ways is your chapter focused on community building?
From day one, we've been actively involved in professional development at the local and national levels.
We hold regional, national, and international symposia with speakers from all over the world. For instance, we held a successful symposium in 2017 on neurodegenerative disorders featuring speakers from the United States, Canada, Denmark, Germany, Australia, Korea, and Singapore. Delegates from throughout India also attended.
We also conduct workshops on cognitive neuroscience, the autonomic nervous system, cell culture, behavioral studies, and more.
In 2009, we applied for the Grass Travelling Scientist Program (it doesn't exist anymore) and received funding to invite Mark Bennett, a renowned Australian neuroscientist, to visit. He gave lectures, toured labs, interacted with students, and discussed collaborative projects.
It was such an exciting time for faculty and students from institutions all over Bengaluru. We continue to host these special guest lectures by international scientists visiting Bengaluru and provide them with local hospitality.
Our national conferences and regional meetings are mostly dominated by faculty, which is common in India. So, my colleagues and I organized an exclusive meeting for grad students and postdocs at Leh, a city in the Himalayas 12,000 feet above sea level. That's not a normal occurrence here, but I thought they should have this unique opportunity.
What impacts have you seen?
One of my younger colleagues, now a full-time faculty member, was a graduate student when our chapter started. She says the lectures and symposia gave her the opportunity to interact with distinguished experts in her research area, which would have otherwise only been a dream.
Our chapter also helped her attend SfN's annual meeting. That experience helped her update her current research and think ahead to her future. My colleague is now a faculty member and benefits from chapter grants. They've enabled her to conduct workshops and encourage younger generations to enter the field.
At the Indian Academy of Neuroscience annual conference, we also give out poster awards from our chapter, which boost the morale of budding scientists like her.
We're always committed to improving. We evaluate all our programs, get feedback, and make any necessary corrections.
How is your chapter helping to shape public awareness about the brain in India?
Part of our work is to eliminate misconceptions about mental health and neurological disorders. There's a huge gap between the neuroscientists, clinicians, neurologists, and psychiatrists, and the lay public. As a chapter, we're really motivated to fill the gap.
Many rural populations in India believe these are curses and stigmatize visiting mental health care centers. So, we visit and educate them in their own regional language. We do mini plays about brain disorders and talk about depression, schizophrenia, bipolar disease, epilepsy, and more.
Ultimately, our goal is for them to know they don't have to worry because most of these diseases are treatable. We're seeing a visible impact from our efforts.
Which types of neuroscience outreach resonates most with the communities you engage?
We play an important role in our National Science Day, which coincides with the birthday of Sir Chandrasekhara Venkata Raman, an Indian scientist who won the Nobel Prize.
There are typically more than 5,000 people from ages 5 to 80 who attend. We explain our research and possible future cures that could result in treating mental health and neurological disorders. Then, we encourage them to influence legislators to increase research funding.
We also reach out to schools and junior colleges to spark interest in neuroscience at an early age. At the National Institute for Mental Health and Neuroscience (NIMHANS), where our Bengaluru chapter is located, we have an excellent brain museum with collections of non-diseased brains and brains with different neurological illnesses. They have programs where students can visit twice a week. When the kids handle the brains, there is a degree of excitement. The museum also lends brain samples to schools.
It's also become a popular tourist spot in Bengaluru. People are realizing that the brain is an ultimate organ that controls the rest of your body, and we need to understand it more.
What are you looking forward to as a chapter?
As a chapter, we're encouraging our neuroscience colleagues to create more chapters. Hopefully in a few years, we'll have at least three.
We've also become close partners with the Indian Academy of Neurosciences (IAN), a leading organization with more than 1,000 members. Last year, we managed to pass a unanimous resolution to form a partnership between IAN and our Bengaluru Chapter to promote neuroscience in India, similar to the Federation of European Neuroscience Societies in Europe.
With so many students joining neuroscience programs, we want to bring the European model of neuroscience promotion to India. That's our dream and ambition, and I'm confident we will achieve it.
Speaker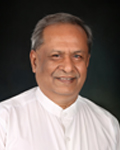 Trichur Raju, PhD
Trichur Raju is the A.S. Paintal distinguished research chair of the Indian Council of Medical Research at the National Institute of Mental Health and Neurosciences (NIMHANS) in Bengaluru, India, where he is also president of SfN's chapter in the region. He received his PhD from the Australian National University and serves on the Chapters Subcommittee of SfN's Global Membership Committee.