Collaborating to Cultivate Bright Minds in Science and Raise Brain Awareness in the Community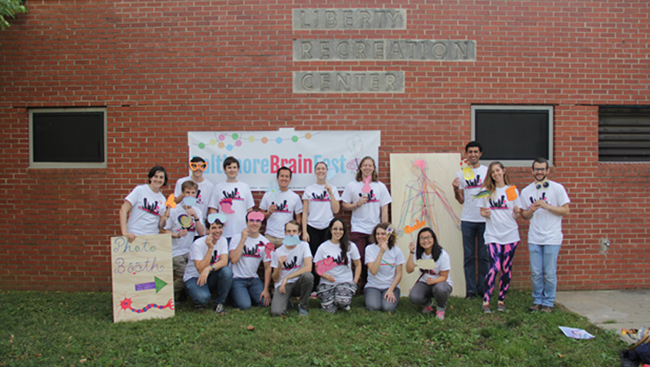 Since becoming president of SfN's Greater Baltimore Chapter earlier this year, Kristina Nielsen has noted the chapter's enthusiasm for sharing knowledge with the community. She has a lot of ideas — launching a website and establishing other communications channels among them — and is considering ways to further coordinate activities and recognize chapter members for their efforts. "I'm amazed by how much the students and postdocs are doing in terms of outreach. It's impressive," she says. Here she shares her observations of the neuroscience community in Baltimore, outlines some of the numerous outreach activities the chapter coordinates among its constituent organizations, and explains how connecting with the Baltimore community improves science by opening conversations and encouraging youth to explore careers in the field.
Access to the full article is available to SfN members.
Neuronline is a benefit of SfN membership. Renew your membership now to make sure you don't lose access.
Speaker
Kristina Nielsen, PhD
Kristina Nielsen is an assistant professor of neuroscience at the John Hopkins University School of Medicine and a researcher at the Zanvyl Krieger Mind/Brain Institute. Her research focuses on the function and development of higher-level visual cortex. She earned her PhD from the Max Planck Institute for Biological Cybernetics in Tübingen, Germany, and her postdoctoral work at the Salk Institute focused on viral vector-based approaches and two-photon microscopy, two techniques that allow the study of the function of neural circuits in vivo with a high degree of specificity.