Chapters Workshop: Strategic Messaging Via Social Media
In a time when communication of neuroscience information to the public and policymakers is especially important, this workshop focuses on using social media to communicate with your SfN chapter members, other local SfN chapters, government representatives, industry, and the public. Perspectives from science advocacy and policy groups, individual members, and international SfN chapters are presented in a panel discussion. Learn strategies on how to engage with others, using several social media platforms, including Facebook and Twitter.
Speakers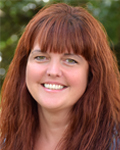 Jennifer Yates, PhD
Jennifer Yates is the assistant director of faculty development at the Innovation Learning Center (ILC) and oversees the New Faculty Scholars Program and the ILC Certificate in College and University Teaching. Yates previously worked as a faculty member teaching courses in neuroscience and psychology at the University of South Alabama. She received her BS in psychology and biology from the University of Dayton and her PhD in neurobiology from the University of North Carolina at Chapel Hill.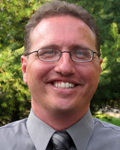 Kristofer Rau, PhD
Kristofer Rau is a senior research associate at the University of Louisville. His research interests focus on examining neuropathic pain pathways and the electrophysiological and molecular changes that occur after tissue injury and spinal cord injury. Rau earned his BS in microbiology from Auburn University and his PhD in biomedical science with an emphasis in neuroscience from the University of Florida.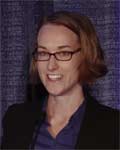 Tiffany Lohwater
Tiffany Lohwater is the chief communications officer and director of the office of public programs at the American Association for the Advancement of Science (AAAS). A science communications professional, she is responsible for media relations and strategic communication for the world's largest general scientific society and the Science family of journals. She founded the AAAS Communicating Science workshop program and the AAAS Center for Public Engagement with Science and Technology. Prior to joining AAAS, she worked in research communications at Johns Hopkins University and Rensselaer Polytechnic Institute.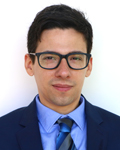 Michael Wells, PhD
Michael F. Wells is a postdoctoral fellow at the Broad Institute of MIT and Harvard and serves on SfN's Trainee Advisory Committee. He is currently generating and characterizing human induced pluripotent stem cell models of psychiatric disease and has a passion for scientific policy and communication. He previously served as a SfN Early Career Policy Ambassador. Wells also runs ReclamationSci.com, where authors can post original science communication pieces and receive feedback on the accuracy and clarity of their writing from scientists and the general public. ReclamationSci then works with corporate partners to publish certain pieces in mainstream media outlets.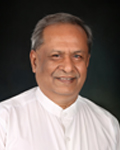 Trichur Raju, PhD
Trichur Raju is the A.S. Paintal distinguished research chair of the Indian Council of Medical Research at the National Institute of Mental Health and Neurosciences (NIMHANS) in Bengaluru, India, where he is also president of SfN's chapter in the region. He received his PhD from the Australian National University and serves on the Chapters Subcommittee of SfN's Global Membership Committee.