A Practical Guide: Incorporating Public Engagement Into Your Professional Portfolio
Engagement is rewarding for individual neuroscientists and the field as a whole, but it can be challenging to effectively organize and perform. This Neuroscience 2017 workshop offers resources and hard-won perspectives on how to incorporate meaningful neuroscience public engagement into your professional portfolio without sacrificing other responsibilities.
Speakers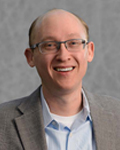 John Meitzen, PhD
John Meitzen is a professor in the department of biological sciences at North Carolina State University. His laboratory investigates how steroid sex hormones modulate neuron electrophysiology with a particular emphasis on estradiol and the striatum. He was honored in 2016 by SfN with the Next Generation Award. Meitzen received his PhD in neurobiology and behavior from the University of Washington, completed his postdoctoral training at the University of Minnesota, and was a Grass Fellow at the Marine Biological Laboratory.
Janet Dubinsky, PhD
Janet M. Dubinsky is a professor of neuroscience at the University of Minnesota (UMN) and directs the BrainU professional development program for K-12 teachers and writes curriculum for their classrooms. She leads the UMN Neuroscience Outreach Committee which runs Brain Awareness Week, the Minnesota Brain Bee, and other activities. Dubinsky is co-curator of the art exhibit currently touring North America, The Beautiful Brain, The Drawings of Santiago Ramón y Cajal and co-editor of the book by the same name.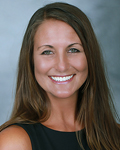 Nicole Baganz, PhD
Nicole Baganz is a research assistant professor of biomedical science at Florida Atlantic University and the director of community engagement and programming at the Florida Atlantic University Brain Institute. She has engaged extensively in community outreach and event programming to educate the public as to the promise and progress of brain research. Baganz earned her PhD in physiology from the University of Texas Health Sciences Center.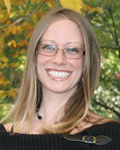 Christina Lebonville
Christina Lebonville is a fifth year graduate student in the psychology and neuroscience department at University of North Carolina Chapel Hill. In the laboratory of Donald Lysle, she studies neural mechanisms of Pavlovian immune conditioning by training rats to associate heroin, which suppresses certain immune measures, with a distinct environmental context. She is currently the chair of the Triangle SfN Outreach Committee, whose mission is to database all of the outreach efforts across the Triangle and enable interactions between those efforts and chapter members. She is also the co-chair of ComSciCon-Triangle's organizing committee, an intensive science communication workshop for graduate students. Lebonville earned her BS in biology from University of North Carolina Chapel Hill.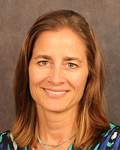 Kyle Frantz, PhD
Kyle J. Frantz is a professor at the Neuroscience Institute at Georgia State University, senior faculty associate for pipeline programming and director of science education for the Center for Behavioral Neuroscience. She earned her BA in Psychology from the University of Pennsylvania, PhD in Behavioral Neuroscience at the University of Florida, and completed her postdoctoral training at The Scripps Research Institute.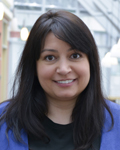 Diasynou Fioravante, PhD
Diasynou Fioravante is an assistant professor of neurobiology, physiology, and behavior at the University of California Davis. Her research focuses on activity-dependent principles that govern anatomical and dynamic functional microcircuits mediating emotion, learning and memory. She earned her BA in psychology from the American College of Greece and PhD in neuroscience from the Graduate School of Biomedical Sciences at the University of Texas-Houston.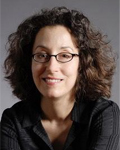 Martha Farah, PhD
Martha Farah is the Walter H. Annenberg Professor of natural sciences and director of the Center for Neuroscience and Society at the University of Pennsylvania. Her specific research areas include cognitive, social, and developmental neuroscience, especially the effects of socioeconomic status on brain development, and neuroethics. Farah earned her PhD in experimental psychology from Harvard University.