What Makes a Good Science Career? Here's My View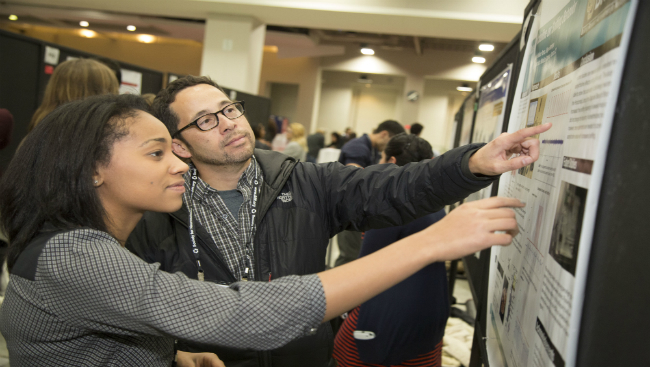 This resource was featured in the NeuroJobs Career Center. Visit today to search the world's largest source of neuroscience opportunities.
As I reflect on the career I've had so far, one of the things most important to me is that I've enjoyed what I'm doing. It has been a privilege to work in science and be able to ask questions for which you can't imagine the answers.
Along the way, I've found a key ingredient to a great career is surrounding yourself with positive people. Whether it's family, colleagues, students, mentors, or sponsors, putting yourself in the right environment among supportive people can help you advance.
I also try to emphasize having colleagues you admire and respect. And, seek out mentors who will teach you a variety of things. For example, my thesis advisor pushed me to work on the cutting edge of science and pursue opportunities that I ordinarily wouldn't have had the confidence to go after. He also taught me how to manage the finances of my laboratory. Be sure to take advantage of the good and not so great mentors; you can learn from both.
In addition to mentors, sponsors can make a huge impact. Sponsors are different from mentors in that they take a more active role in your career. For instance, sponsors facilitate networking, encourage participation in leadership activities, and serve as your advocates.
The right people in your life can help keep your eye on the science part, and particularly early on, that will really take you quite far.
Consider this additional advice I would give to any student entering neuroscience:
General Tips
Choose important questions.
Find the best approaches to address them.
Work with people you admire and respect.
Learn gradually and by watching others.
Work with people who believe in your abilities.
Recognize that there are many ways to achieve success.
Love what you're doing.
Steps to Plan Your Career
Think ahead by establishing a career plan and an individual development plan.
Assess your strengths and weaknesses.
Become part of a larger scientific community. It is important to develop a group of colleagues to interact and collaborate with.
Seek out mentors and sponsors.
Pursue grants and activities that further your career.
Be realistic, but don't underestimate what you can do.
Questions to Ask Yourself No Matter Which Path You Take in Science
Is this what I want to do?
Will this provide a supportive environment that will allow me to accomplish my goals?
Will this provide a scientific community and intellectual environment where I can thrive?
Will my superiors serve as strong advocates for my progress and career development?
Can I have an impact on the institution?
Will I be happy here? It is important to be committed and really love what you're doing.
No matter which path you take, your career trajectory is largely up to you. Always keep your next steps in mind and make decisions that will move you forward.
Remember: You don't know whether you can do something unless you try.
Adapted from the webinar, "In First Person: Tips to Survive and Excel as a Woman in Neuroscience," hosted by SfN's Professional Development Committee's Women in Neuroscience Subcommittee (WINS).
For more on this topic, watch the webinar, "In First Person: Tips to Survive and Excel as a Woman in Neuroscience."