The Impact of Diverse Mentors
Having mentors with backgrounds different than your own can bring you valuable perspective. A shared passion for science can be a great connector across disparate life experiences.
Speakers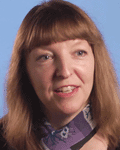 Mary Morrison, PhD
Mary Morrison moved to Lycoming College from Scripps Research Institute in 2004. Her research group studies the development of the cerebellum and she has supervised numerous students doing independent studies and honors projects relating to brain development. Mary teaches a variety of biology courses and has introduced a new cell and molecular biology research methods course in which students develop their own research projects, including primary literature research, grant proposal writing and peer review, wet lab work, and preparation of journal-style articles and research conference-style poster presentations. She has also helped establish a state-of-the-art microscopic imaging facility at Lycoming College. Mary has mentored undergraduate students who have gone on to graduate and medical studies at Harvard, Stanford, Columbia, Brown, the University of Pennsylvania, Temple, and Hershey Medical Center. She advises students through the Health Professions Advisory Committee and is co-coordinator of Lycoming's new Interdisciplinary Neuroscience Minor.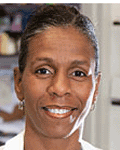 Genevieve Neal-Perry, PhD
Genevieve Neal-Perry received her BA in Biology from Dartmouth College in 1988 and her MD-PhD in Pharmacology from Robert Wood Johnson Medical School. Neal-Perry's clinical interest and expertise include but is not limited to metabolic dysfunction and fertility, premature ovarian insufficiency, ovarian aging, menopause, perimenopause and climacteric complaints, and menstrual cycle dysfunction.
Joanne Berger-Sweeney, PhD
Joanne Berger-Sweeney is president of Trinity College. Berger-Sweeney previously served as dean of the school of arts and sciences at Tufts University. She is a fellow of the American Association for the Advancement of Science. She earned her undergraduate degree from Wellesley University, MPH in environmental health sciences from University of California, Berkeley, and her PhD in neurotoxicology from Johns Hopkins School of Public Health.