The Global Scientific Community Needs to Promote Diversity in Research Together
Source:

ALBA Network Steering Committee
Jul 22, 2021

This resource was featured in the NeuroJobs Career Center. Visit today to search the world's largest source of neuroscience opportunities.
Diversity in the scientific community is necessary in order for science to have a profound impact on global society. We all need to proactively continue working to offer and implement new solutions in academia and societies for a more equal world.
A coordinated international effort will be central to effectively promoting diversity in science. The ALBA Network aims to promote equality and diversity in the brain sciences by sharing best practices and providing better visibility and networking opportunities to scientists from underrepresented groups.
In this article, five members of the ALBA Network Steering Committee explain why this kind of global network has never been more important than it is today.
Why is promoting diversity in neuroscience important?
FRANCESCA CIRULLI: Supporting women and minorities in neuroscience is key to allowing brain research to thrive and build the foundation for a more diverse and equal society.
Several studies, such as those cited in this opinion on gender diversity published in the Proceedings of the National Academy of Sciences, have shown a clear link between diversity and innovation in scientific research. And while science should mirror society, science impacts the latter on many different levels — through new technologies, decisions on global issues, and advances in the medical field, to name only a few ways.
In much the same way, science has a role to play in communicating the value of diversity and inclusion to society.
Why does the global scientific community need to come together to promote diversity?
ELISABETH BINDER: Science is international, and top scientists are recruited globally. An initiative that reaches across major international scientific organizations to raise awareness on inequality issues around the world is thus particularly powerful in supporting this cause.
At the same time, work needs to be done at the local level in order to foster more equality in research. While promoting diversity and equality is high on the list of many academic institutions, it's often constrained by local and country-specific issues, such as childcare support and regulations on parental leave.
LAURENCE RIS: In recent years, awareness has risen and more people have become conscious of remaining inequalities and bias against women and other underrepresented groups. Social media is also helping to highlight the multiplicity of challenges and difficulties facing scientists from underrepresented groups all over the world.
Now is the perfect time to work together and gain international visibility to accelerate the progress made so far, especially in terms of integration of underrepresented groups into leadership positions.
What one issue should the research community focus on to increase diversity and equality in science?
ELISABETH BINDER: We need to increase diversity at the leadership level of institutions and professional societies. Doing this should improve the quality of science and ensure greater diversity on all levels.
ZELJKA KRSNIK: The brain research community is facing issues that are present in the wider society, such as nepotism and sexism. Preferential treatment, instead of merit, in getting promotions, for example, shouldn't have a place in academia (or anywhere else, for that matter). Unfortunately, such situations as well as inappropriate behaviors, such as harassment — sexual or not — toward scientists issued from underrepresented groups are still common practice and one of the main reasons why scientists from these groups remain underrepresented, as is described in this essay.
FRANCESCA CIRULLI: Implicit bias. Science is stereotypically associated with senior white men, a phenomenon explained in this summary of a gender bias study. Under equal conditions, people of different gender orientations or from ethnical minority groups are assessed as less able than white men to succeed in scientific careers and leadership roles, and therefore, minorities have to perform better and display more success to obtain similar positions.
A lot of work remains to be done to fight this specific type of bias. The Office of Diversity and Outreach at the University of California, San Francisco, explains the impact and provides examples of unconscious bias, and an article from the Royal Society of Chemistry demonstrates the problem of implicit bias based on gender and race.
What can scientists in academia do to promote diversity and inclusion?
MEGAN CAREY: We all want to attract and retain the most talented researchers, but studies have shown that cognitive biases interfere with our ability to do this. For example, a female name at the top of an application for a science research position can lead to the applicant's work and qualifications being undervalued, relative to the same application that has a male name at the top.
Similar biases negatively impact members of other underrepresented groups. While some departments have improved in terms of their representation of women, that doesn't mean they've solved the underlying problems. We all need to acknowledge our biases and make substantive, evidence-based changes to how we evaluate and retain researchers, or we risk losing a tremendous amount of talent.
As a start, eLife Community Ambassadors recently published a set of guidelines for practices including hiring, mentoring, writing reference letters, and reviewing grants and manuscripts that scientists can follow to promote inclusion.
What is the ALBA Network doing to solve some of those issues that other organizations can look to as a model?
LAURENCE RIS: ALBA is providing networking opportunities and increasing the visibility of underrepresented groups. We do this by awarding prizes and showcasing role models. For example, we've created video interviews on diversity in brain sciences.
We're also setting up a mentoring program to help young people from underrepresented groups to believe in themselves and rise to leadership positions.
MEGAN CAREY: We're working on a declaration that will address the underrepresentation of women and minorities in brain sciences and allow the dissemination of positive practices to counteract bias. Our goal is to provide a valuable tool for individuals and institutions that want to make a difference.
ZELJKA KRSNIK: A platform enabling scientists to work closely together to empower new generations in implementing necessary changes can be inspiring as well. The ALBA Network Steering Committee is making a difference in neuroscience in this way.
Speakers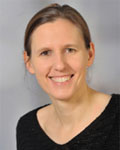 Elisabeth Binder, MD, PhD
Elisabeth Binder is director of the Max-Planck Institute of Psychiatry in Munich, Germany. She serves on several international boards in professional societies, such as the International Society for Psychiatric Genetics and the European College of Neuropsychopharmacology.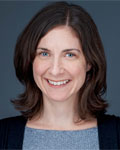 Megan Carey, PhD
Megan Carey is a neuroscience group leader at the Champalimaud Center for the Unknown in Lisbon, Portugal. She is former chair of the FENS Kavli Network of Excellence and currently serves on the board of directors of the Neural Control of Movement Society and as a reviewing editor for eLife.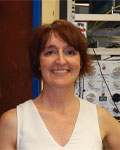 Laurence Ris, PhD
Laurence Ris is a professor at the University of Mons, vice dean of the Faculty of Medicine and Pharmacy, and a scientific advisor for (bio)medical research. She is involved in several scientific boards in Belgium in the field of neuroscience.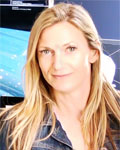 Zeljka Krsnik, PhD
Zeljka Krsnik is associate professor of neuroscience at the School of Medicine University of Zagreb and an assistant director of Croatian Institute for Brain Research. Krsnik is the chair of the Young IBRO Committee, a member of IBRO (International Brain Research Organisation) Executive Committee, a board member for "Neuroscience and Brain Disease" at the Croatian Academy of Sciences and Arts, and a member of the ALBA Network Board of Directors.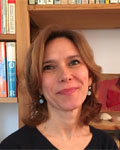 Francesca Cirulli, PhD
Francesca Cirulli is a senior researcher and group leader at the Italian National Institute of Health, where she is also a member of the Fair Opportunity Committee. She is a past president of the European Brain and Behavior Society (EBBS) and serves on many scientific committees. She is an associate editor of two neuroscience journals.