Solutions for Support: Expanding Opportunities in Academia
Mary Morrison, assistant professor at Lycoming College, and Jill Becker, professor of psychology at the University of Michigan, talk about how to support students from diverse backgrounds in academia.
Speakers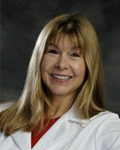 Jill Becker, PhD
Jill Becker is the Patricia Y. Gurin Professor of Psychology and a research professor in the Molecular and Behavioral Neuroscience Institute at the University of Michigan. Becker received her PhD from the University of Illinois. She is the author of more than 130 articles or chapters and has had numerous grants from the National Institutes of Health and the National Science Foundation. Becker's research over the last 30 years has investigated how gender/sex and ovarian hormones influence the brain and behavior. She has received numerous awards, including the WCBR Pioneer Award in 2017, the Ting-Kai Li Lecture Award from the Research Society on Alcoholism in 2016, and SfN's Louise Hanson Marshall Special Recognition Award in 2010.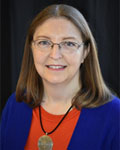 Mary Morrison, PhD
Mary Morrison is co-coordinator of the neuroscience program at Lycoming College. Morrison earned her BA in molecular biology from Princeton University and her PhD in microbiology and immunology from Columbia University, followed by postdoctoral training in neuroscience at Columbia University and The Scripps Research Institute. She teaches introductory biology, cell biology, immunology, neuroscience, research methods, and field ornithology courses. Her research program with undergraduates explores murine cerebellar Purkinje neuron development. She is a Lycoming partnership mentor, helping to recruit and advise undergraduate students from underrepresented minorities. She is the outgoing President of Faculty for Undergraduate Neuroscience (FUN). She served as the biology department chair at Lycoming College, managing numerous hiring searches.