Perspectives on the State of Diversity in Brain Research
Source:

ALBA Network Steering Committee
Aug 18, 2020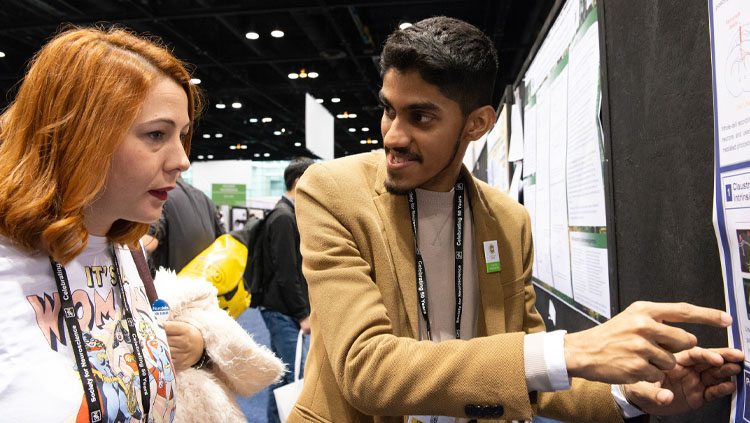 The ALBA Network, whose aim is to promote equality and diversity in brain science, interviewed neuroscientists from all over the globe on the current state of diversity in the field. Here, they speak openly about their life as researchers and their work environments.
Nadine Gogolla

Nadine Gogolla is a research group leader at the Max Planck Institute of Neurobiology, Germany.

Li-Huei Tsai

Li-Huei Tsai is a director at the Picower Institute for Learning and Memory department of brain and cognitive sciences, Massachusetts Institute of Technology.

Srikanth Ramaswamy

Srikanth Ramaswamy is a group leader in the Blue Brain Project at Federal Institute of Technology in Lausanne, Switzerland.

Patricia Bonnavion

Patricia Bonnavion is a FNRS principal investigator in the NeurOptoWake team of the Lab of Neurophysiology, at the Free University of Brussels (ULB) Neuroscience Institute (UNI), Belgium.

Devkee Vadukul

Devkee Vadukul is a postdoctoral fellow in the CEMO group at the Institute of NeuroScience (IONS) of the Catholic University of Louvain, Belgium.

Emre Yaksi

Emre Yaksi is a professor at the Kavli Institute for Systems Neuroscience of the NTNU in Norway.

Amadi Ihunwo

Amadi O. Ihunwo is the head of morphological anatomy division at the University of the Witwatersrand, South Africa and the secretary general of the Society of Neuroscientists of Africa (SONA).

Katalin Toth

Katalin Toth is a researcher and professor at The CERVO Brain Research Center of Laval University, Quebec. She is also the president of the Canadian association for Neuroscience.

Elaine Del Bel

Elaine Aparecida Del Bel Belluz Guimaraes is a professor of physiology in the department of morphology, physiology and basic pathology of the School of Dentistry of Ribeirão Preto (FORP) at the University of São Paulo. She is also the President of Federation of Latin American and Caribbean Neuroscience Associations (FALAN).

Rania Aro

Rania Aro is a PhD student in the laboratory of Therapeutic Chemistry and Pharmacognosy of the University of Mons, Belgium.