How to Manage Your Time Effectively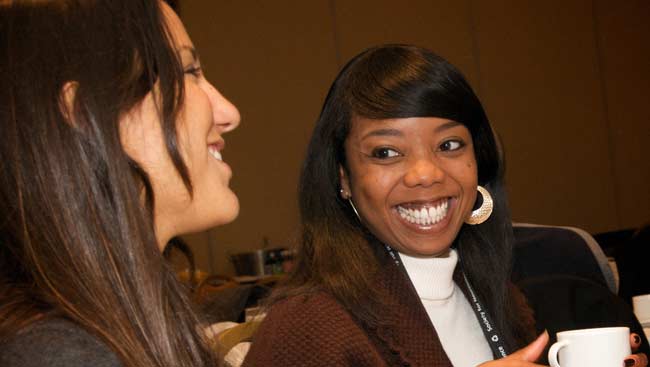 This resource was featured in the NeuroJobs Career Center. Visit today to search the world's largest source of neuroscience opportunities.
The following Q&A is adapted from the webinar, In First Person: Tips to Survive and Excel as a Woman in Neuroscience, hosted by SfN's Professional Development Committee's Women in Neuroscience Subcommittee (WINS).
What time management advice do you have for others based on your experiences?
Susan Amara: You do learn to prioritize. You can't do everything all at once and so you learn to develop schemes for prioritizing. Oftentimes, especially when you're in the early phase of a family, there are things that you just have to do at home that will take priority. A personal example is that the day before I had to present at a site visit, I realized I had promised to take my daughter and all of her friends to Pocahontas on Ice. I ended up taking them and I had a grand time. I still have photos of the children and it reminded me that I had probably prioritized the right way that day. And the site visit went fine – perhaps just not as well as it could have gone. It's this idea that you have to realize you're not going to do everything perfectly. We often think "I have to do it this way, I have to do it that way," but it isn't so. Learning 'what are the most important things to get done,' and developing a strategy for deciding that, is probably the most important aspect of time management for me.
Sheena Josselyn: I definitely agree that it's difficult to time manage. One of the big things for me was to realize that not everything has to be done perfectly. Sometimes "good enough" will suffice, and not to be such a perfectionist that it keeps me from doing something really important. Sometimes when I'm packing my daughter's lunch I'm like, "Would you want this?" And she's like, "No, I'd like something a bit more challenging to make, a bit more time consuming." I'm like, "Okay, you get an apple. Next!" Sometimes you just have to be able to say that you can't put 100 percent of your time into everything, and something has to give.
Speakers
Susan Amara, PhD
Susan G. Amara is the scientific director of the Intramural Research Program at the National Institute of Mental Health. Her laboratory focuses on the structure, function, and cellular physiology of neurotransmitter transporters. Prior to moving to NIH she served as the Thomas Detre Chair of Neurobiology and Distinguished Professor at the University of Pittsburgh School of Medicine. She is a member of the National Academy of Sciences, a fellow of the American Association for the Advancement of Science, and a past president of the Society for Neuroscience.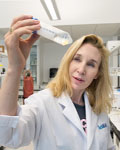 Sheena Josselyn, PhD
Sheena Josselyn is a senior scientist in the neurosciences and mental health program at The Hospital for Sick Children and professor in psychology and physiology at the Institute of Medical Sciences at the University of Toronto. Sheena's current research focus studies how information is encoded stored and used in the brain, primarily using mouse models. She received her Bachelor's Degree at Queen's University at Kingston and her PhD at the University of Toronto which are both located in Canada. Her previous position being a Research Associate in the Department of Neurobiology at UCLA and prior to that she worked in the Department of Psychiatry at Yale University School of Medicine.