How to Advocate for Yourself and Other Women in Neuroscience
Marina Picciotto moderates a panel discussion at this Celebration of Women in Neuroscience Luncheon, featuring Tracy Bale, Joanne Berger-Sweeney, and Indira Raman, focusing on the role of advocacy in overcoming past, present, and future challenges of female neuroscientists.
Speakers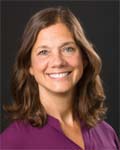 Marina Picciotto, PhD
Marina Picciotto is Charles B.G. Murphy Professor in psychiatry, professor of neurobiology and pharmacology in the child study center, and deputy chair for basic science at Yale University. She is also the deputy director of the Kavli Institute for Neuroscience. Picciotto is the editor-in-chief of The Journal of Neuroscience and president-elect of the Society for Research on Nicotine and Tobacco. She previously served on the Scientific Council of the National Institute on Drug Abuse and as the treasurer of SfN. Her research interests lie in the role of nicotinic acetylcholine receptors in mouse models, including research related to addiction, depression, brain development, learning and appetite. She earned her BS in biology from Stanford University, PhD in neuroscience from Rockefeller University, and completed her postdoctoral training at the Pasteur Institute.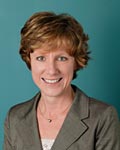 Tracy Bale, PhD
Tracy Bale is a professor of neuroscience at the University of Pennsylvania's School of Veterinary Medicine and in the department of psychiatry at the Perelman School of Medicine. Bale studies prenatal stress and how it can translate to neurodevelopmental and neuropsychiatric diseases. Her work involves developing mouse models of stress sensitivity in order to uncover effects of prolonged stressors on future offspring's health. She earned her BS in molecular biology and genetics from Washington State University, her PhD in pharmacology from the University of Washington, and completed her postdoctoral training at the Salk Institute in California.
Joanne Berger-Sweeney, PhD
Joanne Berger-Sweeney is president of Trinity College. Berger-Sweeney previously served as dean of the school of arts and sciences at Tufts University. She is a fellow of the American Association for the Advancement of Science. She earned her undergraduate degree from Wellesley University, MPH in environmental health sciences from University of California, Berkeley, and her PhD in neurotoxicology from Johns Hopkins School of Public Health.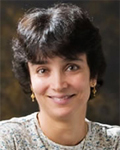 Indira Raman, PhD
Indira Raman is the Bill and Gayle Cook Professor of biological sciences in the department of neurobiology at Northwestern University. She currently studies the electrical properties of neurons in the cerebellum and specifically focuses on which neurons signal to each other as well as how their signaling changes during movement and while learning motor skills. Raman has served on several editorial boards including the Journal of Neuroscience, the Biophysical Journal, and eLife. She earned her PhD in neuroscience from the University of Wisconsin and completed her postdoctoral training at Vollum Institute and Harvard Medical School.