Diversity, Equity, and Inclusion in the Research Landscape
An institution's commitment to diversity, equity, and inclusion of all students, trainees, and faculty is an important part of maintaining productive collaborations. Short Course 3 from Neuroscience 2019 covers ways to help early-career scientists navigate aspects of the research landscape including circumstances resulting from power dynamics, structural inequities, and different forms of bias.
Speakers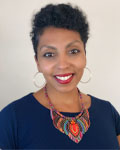 Marguerite Matthews, PhD
Marguerite Matthews is a scientific program manager in the Office of Programs to Enhance Neuroscience Workforce Diversity at the National Institute of Neurological Disorders and Stroke (NINDS). She received her B.S. in biochemistry from Spelman College and her PhD in neuroscience from the University of Pittsburgh. She completed her postdoctoral fellowship in behavioral neuroscience at the Oregon Health & Science University (OHSU), where she also served as program director for the Youth Engaged in Science (YES!) outreach initiative, and program director for the OHSU Fellowship for Diversity in Research Program to recruit and retain postdoctoral researchers from underrepresented backgrounds.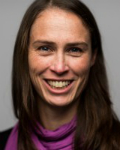 Claire Horner-Devine, PhD
Claire Horner-Devine is the director of diversity and leadership development at the University of Washington and the co-director of BRAINS, a program designed to accelerate and improve the career advancement of neuroscience postdoctoral scholars and assistant professors from underrepresented groups. Horner-Devine is responsible for recruiting funding to create, sustain, and deepen diversity and inclusion programming in the College of the Environment.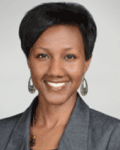 Sherilynn Black, PhD
Sherilynn Black is an assistant professor in the Practice in Medical Education in the Duke University School of Medicine. She completed her BS in psychology (biology minor) as a Morehead-Cain Scholar at the University of North Carolina at Chapel Hill (UNC-Chapel Hill) and graduated with highest honors. She then completed her PhD in the department of neurobiology at Duke University and completed additional studies at UNC-Chapel Hill's School of Education. Sherilynn currently serves as the associate vice provost for faculty development at Duke University School of Medicine.