Celebrating 50 Years of Women in Neuroscience
The Celebration of Women in Neuroscience Luncheon at Neuroscience 2019 took a retrospective look at the past 50 years, highlighting advancements women have made in the field and what still needs to be done to increase gender equality.
In this video, panelists Huda Akil, Carol Mason, and Carla Shatz share their personal experiences and views related to mentoring, team science, work-life balance, and more.
Speakers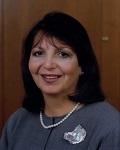 Huda Akil, PhD
Huda Akil is the Gardner Quarton Distinguished University Professor of Neuroscience and Psychiatry and co-Director of the Molecular AND Behavioral Neuroscience Institute (MBNI) at the University of Michigan. Akil, with Stanley J. Watson and their colleagues, have made seminal contributions to the understanding of the brain biology of emotions, including pain, stress, anxiety and substance abuse. Her current research investigates the genetic and neural mechanisms underlying addiction and mood disorders. Akil and her collaborators provided the first physiological evidence for a role of endorphins in the brain, and showed that endorphins are activated by stress and cause pain inhibition. Her laboratory has developed new genetic animal models of temperament and shown their relevance to human disorders, including addiction and depression. Akil is a member of the National Academy of Medicine (NAM, previously the IOM), American Academy of Arts and Sciences, and National Academy of Sciences. She has served two terms on the Council of the National Academy of Medicine and currently serves on the National Research Council (NRC) review board. In 2013, Akil received the Association of American Medical Colleges Award for Distinguished Research in the Biomedical Sciences. In 2015, she was elected to the Lebanese Academy of Medicine and received the Kuwait Prize in Biomedical Research. Akil is a past SfN president.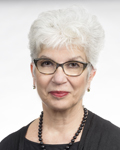 Carol Mason, PhD
Carol Mason is professor of pathology and cell biology, neuroscience, and ophthalmology, and a member of the Mortimer B. Zuckerman Mind Brain Behavior Institute at Columbia University. She is also co-director of the doctoral program in neurobiology and behavior, director of the vision sciences training program, and chair of interschool planning. Mason is a fellow of the National Academy of Sciences, the American Association for the Advancement of Science, and the Institute of Medicine, and a past president of SfN. Mason earned her BS in biology from Chatham College and PhD in zoology from the University of California, Berkeley.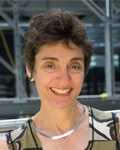 Carla J. Shatz, PhD
Carla J. Shatz is Sapp Family Provostial Professor of biology and neurobiology at Stanford University and David Starr Jordan Director of Bio-X, Stanford University's pioneering interdisciplinary biosciences program. Her research interests focus on illuminating mechanisms of the dynamic interplay between genes and environment that sculpts brain circuits. Her many honors include election to the National Academy of Sciences and Royal Society of London. She received the Gruber Neuroscience Prize in 2015, and the Kavli Prize in Neuroscience in 2016 for discovery of mechanisms that allow experience and neural activity to remodel brain circuits. She earned her BA in chemistry from Radcliffe College, MPhil in physiology from the University College London, and her PhD in neurobiology from Harvard Medical School.