Building Retaining and Sustaining a Diverse Student Body

March 13, 2014
12:00 PM - 1:00 PM
Increasing diversity in scientific programs requires practical changes, as well as vision and leadership. Learn strategies that you can replicate from Keith A. Trujillo, Lee E. Limbird, and Andrew G. Campbell as they discuss ways programs like Fisk-Vanderbilt Masters to PhD Bridge Program have successfully increased underrepresented minorities in science.
Speakers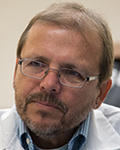 Keith Trujillo, PhD
Keith Trujillo is a psychology professor and director of the office for training, research, and education in the sciences at California State University San Marcos. Previously, he was a researcher and teacher at the University of Michigan. As a psychopharmacologist and behavioral neuroscientist, his research interests lie in the neurobiology of emotion and the effects of drugs on the brain and behavior. Trujillo is a national leader working to increase diversity and inclusion in the sciences, alongside the Society for Neuroscience, the Marine Biological Laboratory, the National Hispanic Science Network, and others. He is also a fellow of the American Association for the Advancement of Science. He has an Associate's degree in biological sciences from Shasta College, undergraduate degrees in biology, psychology and chemistry from California State University, Chico, and a PhD in pharmacology and toxicology from the University of California Irvine.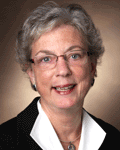 Lee E. Limbird, PhD
Lee E. Limbird is the dean for natural sciences, mathematics, and business and for graduate studies at Fisk University, a historically black liberal arts college. Lee graduated from the College of Wooster before obtaining her PhD in biochemistry at the University of North Carolina at Chapel Hill and doing postdoctoral research with Robert J. Lefkowitz at Duke University. After joining Vanderbilt University's Department of Pharmacology in 1979, she rose to chair of the department and first associate vice chancellor for research at Vanderbilt's Medical Center. An early retirement from Vanderbilt leadership roles and her engagement in research on adrenergic receptors and their mechanisms for action at the molecular and in vivo level gave her an opportunity to share her passion for discovery, teaching, and mentoring in historically black institutions, first at Meharry Medical College and now at Fisk University.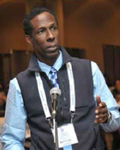 Andrew G. Campbell, PhD
Andrew G. Campbell is an associate professor of medical science in the Warren Alpert Medical School of the Division of Biology and Medicine at Brown University. As past director of the pathobiology graduate program, he revised and established policies that helped reduce the time to the PhD degree from 6.5 to 5.5 years and increase the participation of under-represented students from 5 percent to 30 percent. He also served as inaugural coordinator of the joint Brown – MBL Graduate Program in Biological & Environmental Sciences. Andrew currently serves as co-PI and director of the NIGMS-funded Brown University Initiative to Maximize Student Development program. He is also the principal investigator and director of an inter-institutional Minority Access to Research Careers training program for faculty and students at minority and other under-served institutions, and is co-organizer of the New England Scientific Training program retreat. Andrew serves as vice-chair of the American Society for Cell Biology's Minorities Affairs Committee and as chair of its Visiting Professors' Program Subcommittee. He also serves on a number of NIH study sections related to graduate and postdoctoral education and training. Campbell's scientific research interest is in the area of host- pathogen interactions leading to parasite and viral infections and diseases.