Breaking Down Barriers: The Importance of Diversity in Neuroscience
Diverse perspectives are needed to meet the complex challenges of neuroscience. Michelle Jones-London and Mary Morrison talk about the importance of society's total representation in science.
Speakers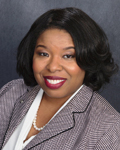 Michelle D. Jones-London, PhD
Michelle D. Jones-London serves as chief of the Office of Programs to Enhance Neuroscience Workforce Diversity (OPEN-WD). In this position, Jones-London plays a critical role in guiding the Institute's diversity efforts and chairs the NINDS Diversity Working Group. Jones-London is also a program director at NINDS. She earned her PhD in neuroscience from the department of neuroscience and anatomy at Pennsylvania State University College of Medicine. Her research interests have focused on understanding monoaminergic neurotransmitter regulation and mechanisms of behavioral psychopharmacology in animal models of disorders such as ADHD, Tourette Syndrome, and depression. Her trans-NIH efforts include oversight for the NIH Blueprint ENDURE and DSPAN (F99/K00) programs and the BRAIN Initiative Diversity K99/R00.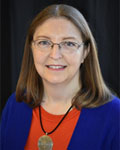 Mary Morrison, PhD
Mary Morrison is co-coordinator of the neuroscience program at Lycoming College. Morrison earned her BA in molecular biology from Princeton University and her PhD in microbiology and immunology from Columbia University, followed by postdoctoral training in neuroscience at Columbia University and The Scripps Research Institute. She teaches introductory biology, cell biology, immunology, neuroscience, research methods, and field ornithology courses. Her research program with undergraduates explores murine cerebellar Purkinje neuron development. She is a Lycoming partnership mentor, helping to recruit and advise undergraduate students from underrepresented minorities. She is the outgoing President of Faculty for Undergraduate Neuroscience (FUN). She served as the biology department chair at Lycoming College, managing numerous hiring searches.