Breaking Down Barriers: The Importance of Diversity in Neuroscience
Diverse perspectives are needed to meet the complex challenges of neuroscience. Michelle Jones-London and Mary Morrison talk about the importance of society's total representation in science.
Speakers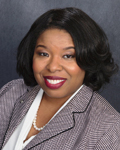 Michelle D. Jones-London, PhD
Michelle D. Jones-London serves as chief of the Office of Programs to Enhance Neuroscience Workforce Diversity (OPEN) and directs the diversity training and workforce development programs at NINDS. Jones-London earned her PhD in neuroscience from the department of neuroscience and anatomy at Pennsylvania State University College of Medicine. Her research interests have focused on understanding monoaminergic neurotransmitter regulation and mechanisms of behavioral psychopharmacology in animal models of disorders such as ADHD, Tourette Syndrome, and depression. Her trans-NIH efforts include oversight for the NIH Blueprint ENDURE and DSPAN (F99/K00) programs and the BRAIN Initiative Diversity K99/R00.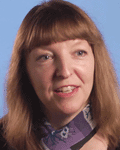 Mary Morrison, PhD
Mary Morrison moved to Lycoming College from Scripps Research Institute in 2004. Her research group studies the development of the cerebellum and she has supervised numerous students doing independent studies and honors projects relating to brain development. Mary teaches a variety of biology courses and has introduced a new cell and molecular biology research methods course in which students develop their own research projects, including primary literature research, grant proposal writing and peer review, wet lab work, and preparation of journal-style articles and research conference-style poster presentations. She has also helped establish a state-of-the-art microscopic imaging facility at Lycoming College. Mary has mentored undergraduate students who have gone on to graduate and medical studies at Harvard, Stanford, Columbia, Brown, the University of Pennsylvania, Temple, and Hershey Medical Center. She advises students through the Health Professions Advisory Committee and is co-coordinator of Lycoming's new Interdisciplinary Neuroscience Minor.