Transitioning from the Bench to a Career in Science Policy

June 15, 2021
12:30 PM - 1:30 PM ET
This webinar will expose participants to science policy career opportunities and the skills needed to be successful in these careers. Participants will hear from a panel of scientists who successfully secured science policy positions in higher education, consulting, and government. Panelists will share their transition stories and explain the importance of science communication and policy analysis skills when collaborating with non-scientists. Attendees will leave the workshop with an increased understanding of career options that connect science to society and the skillset common to success in these careers.
After this webinar, participants will be able to:
Identify science policy career opportunities in higher education, government, and consulting
Describe how science communication and policy analysis skills can be used to impact society
Explain how to leverage these skills to effectively work with federal, private, and nonprofit clients and collaborators
Gain insight into career transition strategies and opportunities
Read read the transcript of this webinar on the Neuronline Community.
Speakers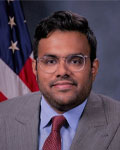 Vijeth Iyengar, PhD
Vijeth Iyengar is the brain health lead and technical advisor to the deputy assistant secretary for aging at the Administration for Community Living (ACL), an operating division of the U.S. Department of Health and Human Services. Most recently Iyengar completed a nearly year-long secondment as a Policy Advisor to the White House Office of Science and Technology Policy (WH-OSTP) where his portfolio focused on the role of emerging technologies in the areas of brain health, dementia, and neuroscience. In his role as brain health lead, he oversaw the development, dissemination, and data collection of a request for information that sought input on ways to assess changes in cognitive health status among homebound older adults. Iyengar received his bachelor's degree from Tulane University, and his doctoral degrees from Duke University.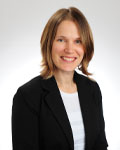 Amy Hein, PhD
Amy Hein is the senior director with Ripple Effect. Hein received her PhD in neuroscience and psychology from the University of Colorado. She has worked in a number of scientific and policy positions, with the National Academies of Science, NASA, and the American Psychological Association, including key work on a Congressionally requested study to assess U.S. higher education.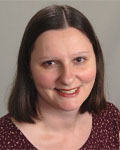 Adriana Bankston, PhD
Adriana Bankston is a principal legislative analyst at the University of California Office of Federal Governmental Relations in Washington, DC. Prior to this position, Bankston was a Policy & Advocacy Fellow at the Society for Neuroscience. She is also the chief executive officer and managing publisher of the Journal of Science Policy and Governance, a biomedical workforce and policy research investigator at the STEM Advocacy Institute, and a member of the Engaging Scientists and Engineers in Policy (ESEP) Coalition Steering Committee. She earned her PhD in biochemistry, cell and developmental biology from Emory University.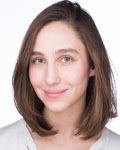 Nicole Catanzarite, PhD
Nicole Catanzarite serves as the NeuroPolicy Liaison in the DC Metro Area Chapter of the Society for Neuroscience and previously served as a Society for Neuroscience Early Career Policy Ambassador. Catanzarite received her PhD in neuroscience and cognitive science from the University of Maryland.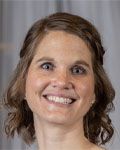 Kimberly Maxfield, PhD
Kimberly Maxfield is currently serving as a guidance and policy lead in the Food and Drug Administration Office of Clinical Pharmacology (OCP) with a focus on the intersection between drug development, policy, and regulation of therapeutic proteins. Additionally, Kimberly helped establish, develop, recruit, and mentor fellows for the OCP Fellowship for training in policy development and regulatory science, a fellowship program aimed at identifying new leaders for the advancement of new drug development and promote therapeutic individualization through policy evaluation and development. She received her PhD in pharmacology from the University of North Carolina at Chapel Hill School of Medicine. Her doctorate focused on the systematic dissection of tumor cell biology through pan-genomic high throughput screening for the rational design of new therapeutic and dose combinations. Prior to joining the OCP, she completed two fellowships at the National Academies of Sciences, Engineering, and Medicine and the FDA in health policy and regulatory science, respectively. These fellowships focused on the clinical implementation of immunotherapies, drug development paradigms in oncology, and the public health impact of FDA external engagement.