So a Neuroscientist Walks Into a Start-Up...
At the Neuroscience 2013 Careers Beyond the Bench workshop, Bradley Voytek, an assistant professor of cognitive science and neuroscience at the University of California, San Diego, discusses his unconventional neuroscience career which included a brief "start-up sabbatical" at Uber. In this lively talk, Voytek tackles the timeless question: what can you do with a science degree? He explains how being honest, upfront, and assertive can help you get what you want out of your nonacademic career. Voytek also gives advice for how to use of social media to communicate your research concisely and share your ideas with the broadest audience possible.
For more from Careers Beyond the Bench, listen to Andrew Bean, a professor at the University of Texas Health Science Center, talk about the reality of careers available for students looking outside academia.
Speaker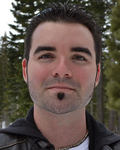 Bradley Voytek, PhD
Bradley Voytek is an associate professor in the department of cognitive science, the Neurosciences Graduate Program, and the Halıcıoğlu Data Science Institute at the University of California, San Diego. He is an Alfred P. Sloan Neuroscience Research Fellow and National Academies Kavli Fellow, as well as a founding faculty member of the UCSD Data Science program and Halıcıoğlu Data Science Institute. His research centers around the computational role that neural oscillations play in coordinating information transfer in the brain, and combines large-scale data mining and machine learning techniques with hypothesis-driven experimental research.