Managing to Manage Science

January 16, 2018
12:00 PM - 1:00 PM EST
This resource was featured in the NeuroJobs Career Center. Visit today to search the world's largest source of neuroscience opportunities.
In this webinar, you will come away with an understanding of the challenges and opportunities of a having a career as a scientific manager in an academic institute or department, research foundation, nonprofit, or company. You will also be able to identify ways to gain experience and knowledge to prepare for this career niche.
Panelists come from different sectors who followed unique career paths to wind up where they are currently. The focus will be on individuals who work in support of focused research areas, rather than more broadly in support of science.
Speakers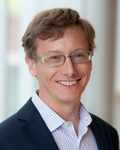 R. John Davenport, PhD
John Davenport is the managing director of the Robert J. and Nancy D. Carney Institute for Brain Science and an adjunct associate professor of neuroscience at Brown University. As a science journalist, his work has appeared in Science, Newsweek, Wired, the HHMI Bulletin, and other venues. He joined Science magazine as an associate editor for the Science of Aging Knowledge Environment, covering developments in the field of biology of aging. Davenport earned his PhD in chemistry (molecular biology) from the University of Oregon and brings together his research background and experience in communication to serve as a liaison among the more than 180 faculty members at Brown who pursue research on the brain. He catalyzes communication and scientific collaboration among diverse disciplines, particularly the intersection of the physical and life sciences, and works with teams of scientists to build and sustain interdisciplinary research and training programs.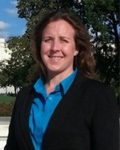 Heather Dean, PhD
Heather Dean is a biomedical engineer and lead reviewer of pre-market submissions in the Office of Device Evaluation, Division of Neurological and Physical Medicine Devices at the Food and Drug Administration (FDA). She previously consulted for the Kavli Foundation on a project linking public and private partners in the BRAIN Initiative. Dean also served as an AAAS Science Policy Fellow and then as associate program director in the Directorate for Social, Behavioral, and Economic Sciences at NSF. As a policy fellow, she founded a NeuroPolicy group and speaker series in Washington, DC that is building a neuroscience policy community. Her interests lie in issues related to cutting-edge interdisciplinary neuroscience, neuroethics, data sharing, science communication, science education, and broadening participation. Dean earned her BS in electrical engineering and her MS in computation and neural systems from Caltech and her PhD in neurobiology from Duke University. She completed her postdoctoral training at New York University. She has served on several boards, including those of the Caltech Alumni Association, Duke Alumni Association Board, Duke Board of Trustees, and local chapters of both SfN and the Association for Women in Science.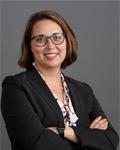 Annette Gray, PhD
Annette "Nina" Gray is the executive director of NYU Langone Health's Neuroscience Institute. She previously was the administrative director of NYU Langone Health's Neuroscience Institute. She earned her Bachelor of Science in brain and cognitive sciences from Massachusetts Institute of Technology and her PhD in neuroscience from Brown University. Gray completed her postdoctoral training at Brandeis University.
Melanie Leitner, PhD
Melanie Leitner is the founder of Accelerating NeuroVentures, LLC, a solo consulting practice providing strategic, programmatic, and business development services to investors, industry, and nonprofit clients interested in funding, initiating, or advancing programs within the neuroscience translational space. Prior to launching Accelerating NeuroVentures, Leitner served as associate director for clinical research in Biogen Idec's amyotrophic lateral sclerosis (ALS) Innovation Hub (ALS iHub). At Biogen she was the lead architect of the company's ALS communications strategy and study director for the ALS methodology study, a longitudinal clinical study designed to validate novel outcome measures for future ALS clinical trials. Prior to Biogen, she served as chief scientific officer at the ALS non-profit, Prize4Life. Leitner has also held program director positions at the nonprofits FasterCures and SfN, and she was a member of Sen. Dick Durbin's (D-IL) health staff. Leitner earned her BS in neural sciences and graduated magna cum laude from Brown University and earned her PhD in neuroscience from Washington University School of Medicine in St. Louis, where she was awarded a Howard Hughes Predoctoral Fellowship and a Lucille P. Markey Fellowship.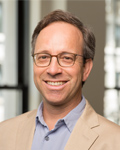 John E. Spiro, PhD
John E. Spiro is the deputy scientific director of the Simons Foundation Autism Research Initiative (SFARI). He served as an editor at Nature Neuroscience and a senior editor on the biology team. His research interests lie in cellular and systems neuroscience, and he focused on preparations where it was possible to forge links between cellular neurobiology and behavior. Spiro earned his BA in biology from Haverford College and his PhD in neuroscience from University of California, San Diego. He completed his postdoctoral training at Duke University.