Making the Switch: Tips for Successfully Transitioning Between Academia, Industry, and Government

July 26, 2016
1:00 PM - 2:00 PM EDT
This resource was featured in the NeuroJobs Career Center. Visit today to search the world's largest source of neuroscience opportunities.
With different opportunities and environments in academia, industry, and government, how can neuroscientists determine the right career path for them? Understanding what to expect in each field can help you make informed choices that lead to satisfaction and success whether you are just starting out or transitioning later in your career.
In this members-only, on-demand webinar, representatives from academia, industry, and government will showcase the unique characteristics of each workplace and share advice on what to consider when contemplating a career move based on their own transitions.
You will leave this webinar understanding:
The differences in academic, industry, and government workplaces
What to consider contemplating a career change
Speakers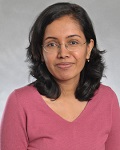 Seena Ajit, PhD
Seena Ajit is an associate professor at Drexel University College of Medicine. Her research focuses on understanding molecular mechanisms of pain with an emphasis on epigenetics. Previously, she spent eight years as a research scientist in neuroscience discovery research at Wyeth Research. There, her initial research centered on regulators of G-protein signaling, and after, on the exploratory phase of drug discovery with a focus on the identification and characterization of novel targets for pain and the development of novel pain therapeutics. She received her PhD from Rutgers University.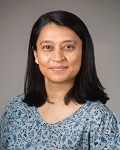 Yogita Chudasama, PhD
Yogita Chudasama is a senior investigator, chief of the section on behavioral neuroscience, and director of the Rodent Behavioral Core in the Intramural Research Program at the National Institute of Mental Health (NIMH). Her research is dedicated towards understanding the neural circuits underlying the control of executive function, which includes the functional anatomy of social and emotional development. Prior, Chudasama was an associate professor in the department of psychology at McGill University.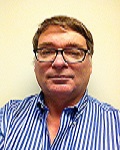 Ian Reynolds, PhD
Ian Reynolds is vice president of discovery research at Teva Pharmaceuticals, where he established the CNS discovery group. Previously, he headed biology research at Knopp Biosciences and led drug discovery groups focused on ophthalmology, stroke, and Parkinson's disease at Merck Research Laboratories. Prior to those positions, Reynolds was a professor in the department of pharmacology at the University of Pittsburgh, where his research focused on cellular mechanisms of neurodegeneration and glutamate receptor pharmacology. He earned a BSc in pharmacology from Leeds University, received his PhD from Johns Hopkins University School of Medicine, and completed a postdoctoral fellowship at the University of Chicago.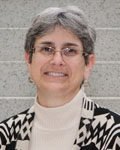 Janet Clark, PhD
Janet Clark is the director of the office of fellowship training for the National Institutes of Mental Health (NIMH). In her current role, she is responsible for developing and overseeing a multidisciplinary training program in NIMH's Intramural Research Program (IRP). In addition, she founded and served as director of the NIMH IRP Translational Neuropsychopharmacology Initiative to re-invigorate psychiatric drug discovery. Prior to joining NIMH, she was an associate professor in the pharmacology and physiology department at Drexel University College of Medicine (DUCOM), director of the pharmacology and physiology graduate program, and co-director and co-founder of the drug discovery and development graduate program. Clark started in the pharmaceutical industry where she spent 10 years at Merck Research Laboratories supporting drug discovery efforts in neuropharmacology through preclinical research.