From Basic to Clinical Research: Approaches to Translational Research
This resource was featured in the NeuroJobs Career Center. Visit today to search the world's largest source of neuroscience opportunities.
What is translational research, and how does it differ from basic science?
Roberta Brinton, director of the University of Arizona Center for Innovation in Brain Science, and William Mobley, distinguished professor and chair of neurosciences at the University of California, San Diego, share an overview of translational research, including its key goals and challenges.
Brinton and Mobley also share how to get started in translational research and the questions you should consider to be successful in this research path.
Speakers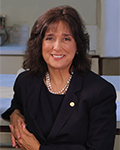 Roberta Diaz Brinton, PhD
Roberta Diaz Brinton is the director of the Center for Innovation in Brain Science at the University of Arizona and a professor of pharmacology and neurology at the University of Arizona College of Medicine. Prior, Brinton was a professor of molecular pharmacology, biomedical engineering, and neurology at the University of Southern California, where she directed the Clinical and Translational Science Institute Center for Scientific Translation and Norris Foundation Laboratory for Neuroscience Research. Brinton is internationally recognized as an innovative leader in Alzheimer's research and development of therapeutics to prevent, delay, and treat the disease. She leads multiple NIH National Institute on Aging grants focused on brain aging and Alzheimer's disease. Her latest innovation is the development, which is currently in clinical testing, is the first regenerative therapeutic for Alzheimer's disease. Brinton has published over 200 scientific reports and holds multiple patents targeting Alzheimer's disease and neurodegenerative diseases. She serves on the boards of the Alzheimer's Drug Discovery Foundation and NIH Center for Scientific Review. Among her many recognitions, Brinton was awarded the Alzheimer's Drug Discovery Foundation Scientist of the Year, U.S. News and World Report Ten Best Minds, and the Presidential Citizens Medal.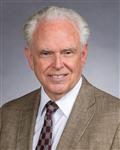 William C. Mobley, MD, PhD
William Mobley is the distinguished professor and chair of neurosciences at the University of California, San Diego (UCSD); serves as executive director of UCSD's Down Syndrome Center for Research and Treatment; and holds the Florence Riford Chair of Alzheimer Disease Research. He came to UCSD in 2009 from Stanford University, where he served as the John E. Cahill Family Professor in the department of neurology and neurological sciences and was founding director of the Neuroscience Institute. Mobley has an international reputation for his research on degenerative disease of the central nervous system, especially Down syndrome and Alzheimer's disease. He serves as the expert advisor to the Congressional Down Syndrome Caucus. Mobley is past president of the Association of University Professors of Neurology, Professors of Child Neurology, and the International Society for Developmental Neuroscience. He is a fellow of the Royal College of Physicians and AAAS and a member of the Institute of Medicine and National Academy of Sciences. He received the Zenith Award and Temple Award from the Alzheimer's Association and the Cotzias Award from the American Academy of Neurology. In 2007, he received the Christian Pueschel Memorial Research Award, and in 2011, he was honored with the International Sisley-Jérôme Lejeune Prize by the Jérôme Lejeune Foundation for his contributions to Down syndrome and genetic intellectual disabilities. Mobley was inducted into the Johns Hopkins University Society of Scholars in 2014.