Careers in Science Policy
This resource was featured in the NeuroJobs Career Center. Visit today to search the world's largest source of neuroscience opportunities.
Are you interested in a career in science policy and curious about different paths to explore?
In this webinar, neuroscientists working at a private consulting firm and federal government agencies — including through a science policy fellowship — will tell you how they approached their job search to find their current positions. Come away with tips on ways you can pursue a science policy career and the types of skills you may need.
Speakers
Anne Young, PhD
Anne Young is chair of SfN's Government and Public Affairs (GPA) Committee, former neurology chief of Massachusetts General Hospital, and distinguished Julieanne Dorn professor of neurology at Harvard Medical School. Her research and neurology practice focuses on neurodegenerative disorders such as Parkinson's disease. Anne has been involved in advocacy throughout her service on the GPA Committee and during her tenure as president of SfN from 2003 to 2004.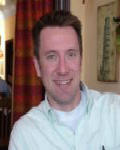 Brian Bingham, PhD
Brian Bingham is a AAAS Science and Technology Policy Fellow at the United States Agency for International Development where he works to facilitate university-government partnerships in international development. His previous research modeled the effects of traumatic stress exposure in early life on brain and behavior; focusing on prenatal, infancy, and adolescence time periods. Bingham founded and served as the president of the University of Texas Health Science Center's Postdoctoral Association in San Antonio.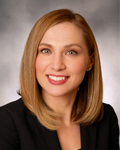 Megan Anderson Brooks, PhD
As a vice president at CRD Associates, Megan Anderson Brooks focuses on science and regulatory policy related to basic and clinical scientific research, personalized medicine, federal oversight of diagnostics and biotech devices, and patient-specific issues related to access and patient-centered treatment development. On behalf of clients, she assists in the development and implementation of policy strategies, coordinates congressional briefings and public policy symposiums, organizes client advocacy days on Capitol Hill, and engages in direct lobbying. She was a neuroscientist for more than 10 years, during which she conducted research on brain health and the neural mechanisms of learning and memory. She previously worked for the Society for Neuroscience on issues related to research replicability and to develop grassroots advocacy activities. She holds a PhD in neuroscience from Rutgers University and was awarded a fellowship from the Eagleton Institute of Politics.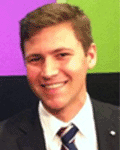 Thomas Crockett, PhD
Thomas Crockett is a special assistant in the office of the Director for Operational Test and Evaluation (DOT&E) in the Department of Defense. In this role, Crockett helps the office conduct its oversight, analysis, and policy guidance of DoD's operational testing and evaluation – the process by which technologies are deployed into operationally realistic scenarios to certify their efficacy, suitability, and reliability. Crockett has participated in three Capitol Hill Days with SfN and one with the National Science Policy Group, and served as a Science Policy Fellow for Research!America.