Best Degrees for Nonacademic Careers
Do you know what career trajectories are available with an MS versus a PhD in neuroscience? Andrew Bean talks about the differences between degrees and what's really needed for a nonacademic career.
Speakers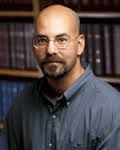 Andrew Bean, PhD
Andrew Bean is a professor in the department to neurobiology and anatomy at the University of Texas Health Science Center at Houston The research in his laboratory is directed at understanding molecular mechanisms of vesicular trafficking and protein sorting. This fundamental process underlies synaptic transmission, which is critical for all brain processes and contributes to functions as basic as the development of neuronal architecture and learning/memory formation. Additionally, the mechanisms responsible for vesicular trafficking are also involved in viral (e.g., HIV) budding, and some types of cancer underscoring the essential nature of this process.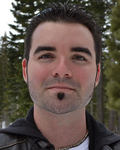 Bradley Voytek, PhD
Bradley Voytek is an associate professor in the department of cognitive science, the Neurosciences Graduate Program, and the Halıcıoğlu Data Science Institute at the University of California, San Diego. He is an Alfred P. Sloan Neuroscience Research Fellow and National Academies Kavli Fellow, as well as a founding faculty member of the UCSD Data Science program and Halıcıoğlu Data Science Institute. His research centers around the computational role that neural oscillations play in coordinating information transfer in the brain, and combines large-scale data mining and machine learning techniques with hypothesis-driven experimental research.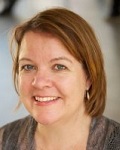 Katja Brose, PhD
Katja Brose, PhD, is the inaugural science program officer at the Chan-Zuckerberg Science Initiative, where she contributes to the Initiative's ambitious mission of accelerating basic science research to cure, prevent, or manage all diseases by the end of the 21st century. Previously, Brose served as the executive editor of the neuroscience portfolio at Cell Press and editor of Neuron where she represented the journal within the scientific community and was responsible for all aspects of the journal's management, operations, and strategic vision. Brose earned her PhD in biochemistry from the University of California, San Francisco, researching on axon guidance mechanisms in the developing spinal cord. She speaks frequently on topics related to scientific communication and the future of neuroscience research and training. Brose is a member of SfN's Neuroscience Training Committee.