7 Paths to the Career You Want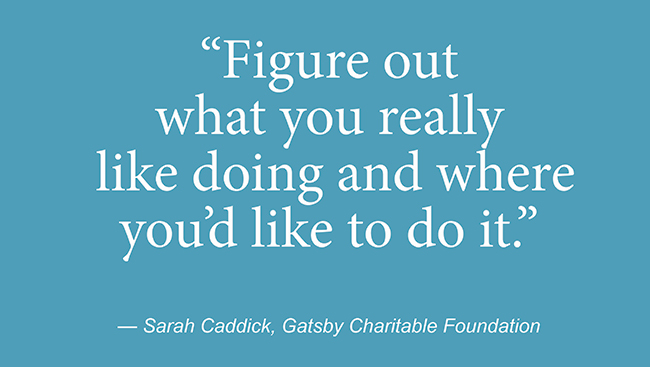 Jasna Markovac reflects on her career shift from academia to science publishing, and how it all came full circle in My Journey Out of Academia… and Back.
"That's the role for people like me — facilitating much more unbiased, informed decision-making around the investments and the science," explains Sarah Caddick, neuroscience adviser to a British philanthropist.
Considering an academic research career? Ask yourself these questions to determine if it's the right fit.
Science writing about what you love most can take you all over the world. Watch this video to learn more.
Finding a job in industry requires a unique networking strategy. Learn how to get connected to people in bio-pharma.
Curious about the business world? Christopher Tobias used these skills from his doctoral work to make his transition.
If you want to pursue a nonacademic career, know which type of training will help get you there — PhD or a Master's — and which doors each will open up.