Why Advocacy is About More Than Funding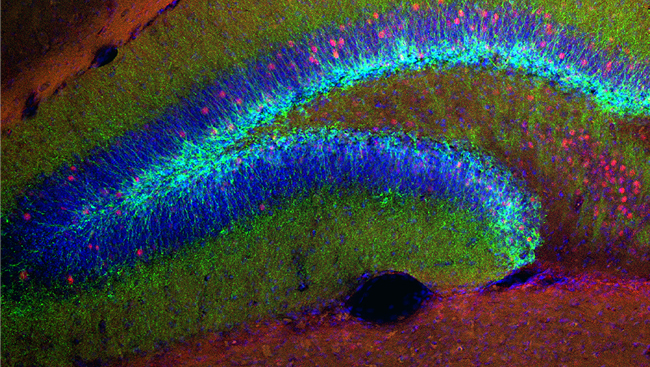 At the 21st Annual Coalition for National Science Funding (CNSF) Exhibition and Reception on Capitol Hill, SfN set up a booth where neuroscientists discussed their research with U.S. policymakers and staffers. Clara Scholl is one of the scientists who participated. Here, she shares her observations and takeaways about what advocacy is all about.
Why do you participate in public conversations around the importance of supporting neuroscience research?
As a scientist and citizen, the value of spending tax dollars on scientific research is clear: Our scientific research missions add value to society through discoveries about the natural world, as well as training and educating students who work in our labs. In the field of neuroscience research in particular, we have new technologies that allow us to tackle questions that have been puzzling people for a long time. Our research provides a foundation for insights, education, and economic growth that benefit society as a whole.
Before going to the 21st Annual CNSF Exhibition and Reception, had you been involved in outreach and advocacy?
Ever since I was an undergraduate student studying physics, I've sought opportunities for community involvement through tutoring, mentoring, and judging science fairs at my elementary school. But I had never participated in an advocacy event that engaged the people funding our research until my postdoctoral advisor and I were invited by SfN to present our work to members of Congress at the 21st Annual CNSF Exhibition and Reception.
I was excited about the opportunity to share my work in this new setting, but I have to confess that I wondered what kind of impact this event could make. The exhibition occurred two weeks before the annual budget appropriation bills were considered in the House of Representatives. How could a presentation about my scientific research possibly impact the ongoing budget allocation processes in Congress? Well, it turns out that I was thinking about advocacy too narrowly.
Did you learn anything surprising about advocacy from talking about your research at the exhibition?
Before I presented my work to members of Congress, I thought that science advocacy was all about funding. Now, I see advocacy differently. In addition to funding, science advocacy is also about community building and education.
As it turns out, conversations at the CNSF exhibition didn't focus on funding at all. Rather, the discussion was very personal. I was really struck by how everyone I spoke with had their own interest in neuroscience, ranging from stroke and rehabilitation from cerebrovascular events, to childhood learning, adolescent brain development, and decision-making. Going forward, in future advocacy and outreach activities, I will try to leverage the fact that neuroscience impacts everyone's lives in very personal ways. This approach will help me communicate more openly and broadly about my work and relate it back my audiences.
For you professionally, how did participating make an impact?
I have a newfound appreciation for both the challenge and importance of communicating about scientific research with different audiences. This is a skill I want to develop further in order to be effective in my work. After I complete my postdoc at Georgetown University, I am planning to do technical work, contributing to large projects spanning broad silos of expertise. I'll need to communicate effectively with team members who will have very different training and backgrounds than my own. Attending this event helped me identify skills that I can work on to collaborate more effectively on those teams.
What is your biggest takeaway from attending the CNSF Exhibition? Why should others participate in advocacy activities?
I have a new appreciation for the extraordinary range and scope of impact of the work done by representatives and their staff. Congressional representatives have an important responsibility in shaping the federal government's budget each year, but contrary to my previous impression, their work is not centered on the mere allocation of money. Their work is fundamentally about creating the society their constituents wish to inhabit, in the same way that I hope to strengthen and bolster society at several levels through my work as a scientist and educator. Advocacy events provide a forum for us to communicate with one another about how we can all contribute to the broad mission of strengthening and improving our communities.
For more on this event, read "Coalition Showcases NSF-Funded Research on Capitol Hill."
Speaker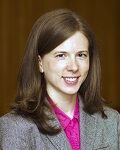 Clara Scholl, PhD
Clara Scholl is a postdoctoral research fellow in the department of neuroscience at Georgetown University. Her research is driven by the quest to understand how we assign meaning to physical stimuli, focusing on the neural changes associated with extensive practice of visual object categorization tasks and the neural bases of vibrotactile perception. Scholl completed a PhD in neuroscience at Georgetown as a National Science Foundation Graduate Research Fellow and a bachelor's degree in physics at Kalamazoo College as a Heyl Scholar. Her interests span cognitive neuroscience, epidemiology, and a large variety of quantitative statistical analysis methods. Going forward, she plans to apply her training in neuroscience and biostatistics to tackle large projects drawing on expertise from diverse fields relevant for healthcare and national security applications.