The Federal Budget Process and What It Means For Your Lab

February 22, 2017
1:00 PM - 2:00 PM EST
This webcast will give you an overview of how the budget and appropriations processes are supposed to work, and how they are working under the current legal and political climate.
Watch this webcast to:
Understand the meaning of key budgetary terms
Learn what the failure of the budget process means for scientific research funding through agencies like NIH
Discover opportunities to advocate for neuroscience funding
Speakers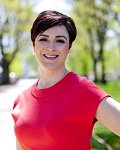 Emily Holubowich
Emily Holubowich is a senior vice president at Cavarocchi Ruscio Dennis (CRD) Associates. She has more than fifteen years of experience in health and fiscal policy, government relations, strategic communications, and coalition management. As a senior member of the CRD Associates consulting team, Holubowich helps her clients promote and protect their interests in Washington, DC. She has appeared on various media channels to share her expertise on public health and fiscal policy. Holubowich also lectures on the policy environment and best practices in strategic communications and advocacy at universities and national organizations Previously, she served as the director of government relations for AcademyHealth and as senior health policy analyst with the U.S. Government Accountability Office. Holubowich holds a Master's of Public Policy from The Johns Hopkins University and a Bachelor of Arts in political science and English from the University of Massachusetts Dartmouth.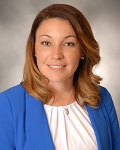 Tiffany Kaszuba
Tiffany Kaszuba is a vice president at Cavarocchi Ruscio Dennis (CRD) Associates. She also serves as the deputy director for the Coalition for Health Funding, an alliance of nearly 100 organizations working together to promote investments in the public health continuum. She also serves as the staff for the Coalition's NDD United alliance, which is comprised of thousands of national, state, and local organizations fighting to protect domestic spending. Prior to joining CRD Associates, Kaszuba worked on various political campaigns. She is currently pursuing her Master's of Business Administration at the Robert H. Smith School of Business at the University of Maryland.