Strategize Across Borders for Strong Advocacy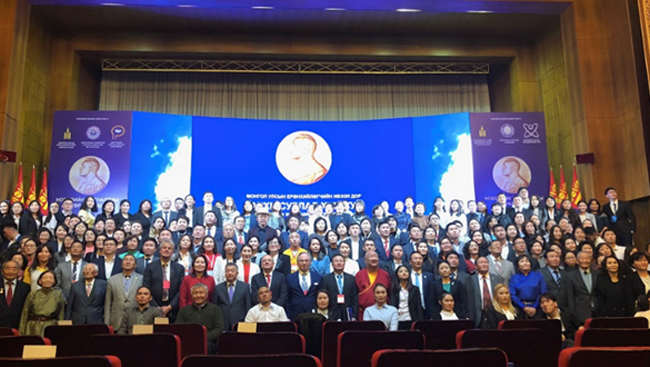 Keiji Tanaka chairs the International Brain Research Organization (IBRO) Global Engagement Committee, which aims to build awareness and support for research and public education concerning the brain and the nervous system, and to enhance global cooperation through advocacy.
Here he offers some of the insights he's made into the many forms advocacy partnerships can take, starting with his own experience in Japan, and how sharing strategies and resources can benefit science globally.
What does advocacy look like in Japan?
Advocacy in Japan is different from advocacy in the United States, where scientists can approach lawmakers on Capitol Hill. Not many Parliament members have an interest in science, so instead most of our work is to encourage a cultural climate promoting science.
The public's interest in science is important. If they show interest, it stimulates journalists to cover science, and we are reported in newspapers and on television. Then Parliament members notice, and we do approach them occasionally.
That means, a lot of our advocacy involves first engaging the public through outreach — not only adults, but high school, junior high school, and sometimes elementary school students. It's been encouraging to see most of these students show a strong interest in science. Some of them even want to become scientists one day.
Also, the Japanese people in general like to hear about science. In recent years there have been many Nobel Prize winners from Japan, which has helped stimulate interest, and when we talk about our research, they're interested.
That's encouraging for scientists, because even though we work hard in the lab, science is gradual. We aren't going to make discoveries every day, and sometimes our experiments will fail. That's okay. Just knowing the public is interested in what we're doing is rewarding and sharing knowledge with many people is in itself enjoyable, too.
When you do approach Parliament, what goes into a strong advocacy message?
It's important for scientists from different disciplines to coordinate their message to the government. Sometimes the government might say it has already given money for research, without knowing the research you're proposing is a different kind altogether. In Japan, for example, there's sometimes competition between clinically oriented and basic science societies.
An effective strategy is making a single statement. We did this five or six years ago when we formed an association of about 20 brain science-related societies called the Union of Brain Science Associations in Japan. It coordinates appeals and proposals from different brain science-related disciplines — encompassing neuroscience, neurology, ophthalmology, surgery, rehabilitation, and psychology — to the Government and Science Council of Japan.
The proposals endorsed by the Union are regarded to be widely supported by the community of scientists. There was no system for such coordination before the Union was established, and multiple overlapping proposals, made by different societies, tended to be ineffective.
Beyond collaborating with other scientific disciplines within your own country, why is it also important to connect with advocates around the world?
The importance of brain science for society is well appreciated in developed countries, including the United States, Canada, most European countries, and developed Asian countries, but in others it can be difficult for neuroscientists to gain public and government support.
In part, that's because it's sometimes harder for countries that don't have as many resources to initiate advocacy. Also, scientists who are new to advocacy may not necessarily understand the importance if their culture isn't supportive or even know the strategies to begin.
This is where experienced advocates have an opportunity to help educate scientists about advocacy's larger impact and how to go about it. They can explain that one way to start is to persuade the public first, and then gradually approach key people in government.
What's your advice for engaging a population who doesn't yet understand why science is important to their lives?
In many developing countries, the number of basic neuroscientists is limited, but there are a lot of medical doctors working in neurology, neurosurgery, and ophthalmology. It's better for basic scientists to work with clinicians because the public listens to medical doctors. Doctors will often say we still don't have treatments for most neurological or psychiatric diseases, and that helps people understand why research is necessary.
Then, whenever you have a chance to share your science, make sure your talk has a strong impact, and keep it relatively short. It's always good to summarize your ideas and share some new aspect of your science they may not have known before.
Do you have any examples of how countries have come together to share strategies or resources?
Many countries have International Brain Research Organization (IBRO) member societies, which provide opportunities to get involved in advocacy. Scientists looking to start advocating can do so through their country's society, which may offer opportunities to attend events to connect with neuroscientists around the world. For example, in 2015, we had a workshop in Mumbai with members from 15 different countries. We introduced many different ways of advocating to each other.
IBRO, together with the Society for Neuroscience, the Federation of European Neuroscience Societies, and the Japan Neuroscience Society, also contributes money to sponsor small seed grants for global advocacy activity. In 2015, researchers from Mongolia used this grant money to organize a meeting to engage members of the public, including politicians, government officers, and Buddhist leaders (Buddhism is popular in Mongolia).
I was also asked to give a lecture in Japanese to high school students, which the teacher translated into Mongolian. That activity was associated with their annual meeting, so the meeting and this activity took place side by side. This year my colleague Pierre Magistretti, the president of IBRO, was invited to speak, showing this kind of advocacy activity is appreciated. And now, the Mongolian National University of Medical Sciences is planning to establish a brain science institute.
I'm hopeful we can continue our global cooperation in exchanging advocacy methods to continue to educate the world about neuroscience.
*Photo provided by Keiji Tanaka.
Speaker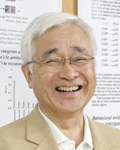 Keiji Tanaka, PhD
Keiji Tanaka is team leader and head of the Cognitive Brain Mapping Laboratory at the RIKEN Center for Brain Science. He was president of the Japan Neuroscience Society and currently serves as secretary general of IBRO.