Planning a Lab Tour? Start Here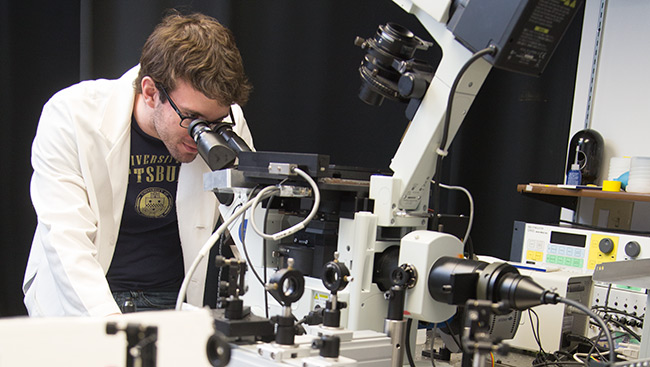 It's important to encourage participation from faculty and students to strengthen your university's advocacy presence, but I also suggest hosting a lab tour to engage government representatives.
Learn from the strategies and actions we've taken at the University of Louisville to make lab tours a standout part of the advocacy portfolio.
Three Key Players
Congressional aides: Aides know the schedule and whether a legislator is unavailable in session or already making a trip to your community for a town hall meeting or university event. Make sure you know who they are and contact them to help arrange visits.
Your university's government affairs office: They can help with scheduling, transportation, and public relations. They may even bring university photographers to take photos to promote the event.
Society for Neuroscience: Contact the Society's advocacy team at advocacy@sfn.org for facts relevant to your district that you could share with the visiting senator or congressperson. SfN can also help arrange tours.
On the Tour
Focus on one or two themes. These tours are usually coupled with other university activities so keep your talking points brief.
Choose a single activity or demonstration with students and/or postdocs.
Engage the legislator. Make sure that you allow him or her to have conversations, ask questions, and maintain a nice rapport with the attendees.
Check out Lab Tours: Communicating Neuroscience and Progress and Promise in SfN's Neuroscience Quarterly for more information and a video about lab tours.
Adapted from the webinar, Making the Case for Science Advocacy.