How You Can Prepare for a Public Neuroscience Talk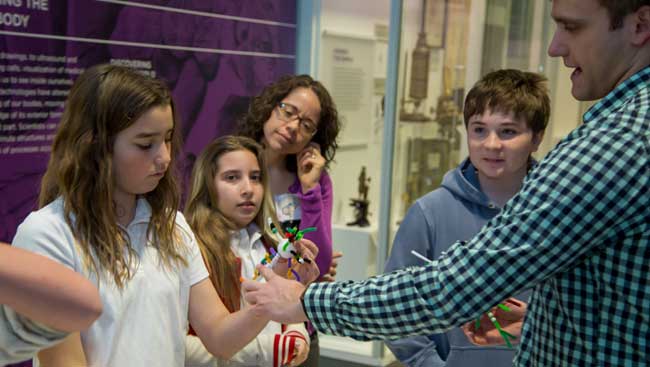 There is no shortage of "brain talk" in the public arena. If you watch TEDx talks, read blogs, or watch news programs, you will undoubtedly hear references to the brain.
It's exciting that neuroscience is being discussed and captivating the public's interest — and that the public wants to know even more.
Yet for people to fully grasp messages about the brain and hear the latest findings discussed with scientific accuracy, neuroscientists need to increase their engagement in public outreach — and learn how to present in front of nonscientists.
Consider some of the steps I took to prepare for my talk, "Breaking Down the Wall Between Science and the Public," at TEDx Boca Raton during Brain Awareness Week in 2015.
Seek Advice
Talk with colleagues who have given similar talks. I watched other TEDx talks and had conversations with people who had presented at TEDx conferences.
Meet with your science communication department, which most universities and research institutions have, to ask for help preparing you for your public outreach activities.
Engage online communities of scientists, such as Neuronline.
Choose Your Topic
As TED Senior Fellow Greg Gage counseled, "Just share something that you think is really cool and the audience will think it's cool too."
Collect ideas from other scientists who speak publicly.
Make the talk your own. If you are a musician, talk about the brain and music. If you like horror films, talk to kids about what parts of a zombie's brain are most likely functioning based on their behavior. Your enthusiasm and expertise will fuel the talk.
Engage Your Audience
Begin with a clear statement of your thesis.
State your message upfront and continue to refer back to it as you go. Don't surprise your audience with your main message at the end of your talk.
Use poignant and understandable examples, stories, or illustrations that resonate.
Keep Their Attention
Entertain them.
Shock them.
Make your examples relatable.
Ask them to do something with you. You can prompt them with, "Think of the last time you did something," or ask them to partake. In my talk, I asked people to poke their eyeballs.
Keeping your talk simple and, of course, scientifically accurate. Avoid jargon.

Deliver a Call to Action
Now that your audience is inspired and thinking about getting involved, don't miss this perfect opportunity to increase the impact of your talk.
Make a call to action. Give the audience something they can take with them or something they can do. Ask them to support pro-science legislation, or volunteer, or (as I did) "participate" in science.
Whether you visit a classroom, talk at a retirement home, or deliver a lecture at your institution, your contribution is important.
Now that you know how to prepare, what will you say?
Rebekah Corlew gave her TEDxBocaRaton talk in March 2015 at the end of Brain Awareness Week. Watch it here: