April 18, 2022
1:00 PM - 2:30 PM ET
The COVID-19 pandemic heightened the importance of addressing mental health across all ages as well as the need for increased awareness and federal funding, especially for policymakers to continue investing in mental health resources.
This panel will address current foundational research on mental health issues, challenges researchers face due to misinformation, and advocacy efforts to increase public awareness while striving to reverse any distrust between the media, the scientific community, and public. This forum aims to present ways the media and the neuroscience community can work together to advocate for continued foundational mental health research.
Want to learn more or discuss this topic? Explore the Neuronline Community for more resources.
Speakers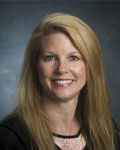 Lori McMahon, PhD
Lori McMahon is the vice president for research at Medical University of South Carolina. McMahon's lab investigates various mechanisms that modulate synaptic function and plasticity at hippocampal synapses in rodent models over the lifespan in health and disease. She has experience investigating synaptic transmission in all hippocampal subfields, many areas of the cortex, and dorsal striatum. McMahon's lab also has extensive expertise in protein measurement using Western blot, immunohistochemical staining and confocal imaging, hippocampal behavioral assays, and stereotaxic surgery for drug administration.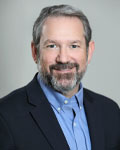 Joshua Gordon, MD, PhD
Joshua A. Gordon is the director of the National Institute of Mental Health (NIMH), the lead federal agency for research on mental disorders. Gordon oversees an extensive research portfolio of basic and clinical research that seeks to transform the understanding and treatment of mental illnesses, paving the way for prevention, recovery, and cure. Gordon's research focuses on the analysis of neural activity in mice carrying mutations of relevance to psychiatric disease. His research has direct relevance to schizophrenia, anxiety disorders, and depression. Gordon was an associate director of the Columbia University/New York State Psychiatric Institute Adult Psychiatry Residency Program, where he directed the neuroscience curriculum and administered research training programs for residents.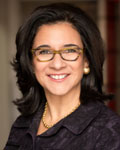 Maria Oquendo, MD, PhD
Maria Oquendo is Ruth Meltzer Professor and chairman of psychiatry at University of Pennsylvania and Psychiatrist-in-Chief at the Hospital of the University of Pennsylvania. Oquendo is a member of the National Academy of Medicine, one of the highest honors in medicine. She has used Positron Emission Tomography and Magnetic Resonance Imaging to map brain abnormalities in mood disorders and suicidal behavior. She is president of the American Foundation for Suicide Prevention's Board of Directors, vice president of the College of International Neuropsychopharmacology and has served on the National Institute of Mental Health's Advisory Council.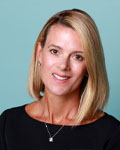 Patricia Conrod, PhD
Patricia Conrod is a clinical psychologist and professor of psychiatry and addiction at University of Montreal, with over 20 years of experience conducting research on populations at risk of addiction. Conrod's research has identified a number of psychological and biologic risk factors for addiction and has helped to delineate the motivational mechanisms that explain how risk translates to heavy or problematic substance misuse among vulnerable groups. She has developed screening scales and intervention material that have been translated and tested in numerous languages and contexts around the world.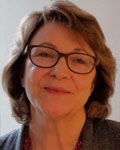 Pat Kobor, MA
Patricia Clem Kobor (Pat) is deputy chief for Scientific Affairs in the Advocacy Office of the American Psychological Association (APA). Kobor serves on the senior leadership team and coordinates APA's advocacy agenda on science issues. She co-chairs the Friends of NIMH, which educates Congress on mental health research, and just completed two terms on the Board of the Coalition for Health Funding, which advocates for the budgets of the U.S. Public Health Service agencies. Kobor has expertise in a multi-pronged approach to science advocacy, combining communications, regulatory, legislative and appropriations strategies and leveraging federal-state efforts.
Review SfN's Code of Conduct, rules for virtual events in the Digital Learning Community Guidelines, and communications policies regarding dissemination of unpublished scientific data, listed below. SfN asks that conference attendees respect the sensitivity of information and data being presented that are not yet available to the public by following these guidelines:
Do not capture or publicly share details of any unpublished data presented.
If you are unsure whether data is unpublished, check with the presenter.
Respect presenters' wishes if they indicate that the information presented is not to be shared.
Webinar Refund Policy
What is the cancellation/refund policy for webinars?
If SfN changes fundamental details of the webinar (date, time, or speakers), non-member registrants may request a registration refund. To request a refund, please email digitallearning@sfn.org at least 48 hours before the event. Otherwise, refunds are not provided. All webinars are complimentary to SfN members.
SfN webinars can be watched on-demand if someone is unable to attend the live broadcast.
Who can attend these webinars? This webinar will be complimentary for SfN members and $15 for non-members. Join or renew for complimentary access.
Will the webinars be available on-demand? Yes, all webinars will be available to watch on-demand one week after the live broadcast.
Will a certificate of attendance be offered for this event? No, SfN does not provide certificates of attendance for webinars.
How do I access the conference on the live day? After registering, you will receive a confirmation email with the event link and the option to download calendar reminders.
What are the technology requirements for attending? These webinars are hosted on Zoom Webinar. Instructions for joining and participating in a webinar can be found here.
Can I ask the presenters questions? Yes! You can submit any questions before the webinar through the registration form. During the webinar, you can submit questions through the Q&A box.
I have other questions not answered here. Email digitallearning@sfn.org with any other questions.