Exploring Recent Discoveries in Neuroscience Research

October 26, 2020
2:00 PM - 3:00 PM EDT
The Society for Neuroscience and the American Brain Coalition, in cooperation with the Congressional Neuroscience Caucus, invite you to Exploring Recent Discoveries in Neuroscience Research.
This congressional briefing will host esteemed neuroscientists discussing recent discoveries in neuroscience research. Panelists will review the transitional benefits provided by predictable federal funding of basic neuroscience research, to medical treatments and discoveries. Neuroscience topics to be discussed will include pain management and addiction, post-traumatic stress disorder, and dementia.
Speakers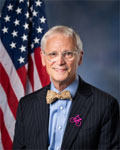 Rep. Earl Blumenauer, JD
Elected to the US House of Representatives in 1996, Congressman Earl Blumenauer is one of Oregon's innovative leaders. Blumenauer has been a tireless advocate for the 3rd Congressional District. He tackles controversial issues and finds ways to break ideological and partisan gridlock with a unique approach to problem solving that brings people together. He is currently a member of the Ways and Means Committee, chairman of the subcommittee on Trade, and a member of the subcommittee on Health. Blumenauer received his BA from Lewis and Clark College and his JD from Northwestern School of Law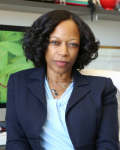 Yasmin Hurd, PhD
Yasmin Hurd is the director of the Addiction Institute of Mount Sinai as well as the Ward Coleman chair of translational neuroscience and professor of psychiatry and neuroscience at the Icahn School of Medicine at Mount Sinai in New York. Hurd's translational research examines the neurobiology of drug abuse and related psychiatric disorders. Her research exploring the neurobiological effects of heroin and the developmental effects of cannabis have significantly shaped the field. Based on Hurd's high impact accomplishments and her advocacy of drug addiction education and health, she was inducted into both the National Academy of Medicine and the National Academy of Science, complementing other honors she has received in the field.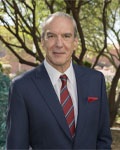 Jeffrey L. Cummings, M.D., Sc.D.
Jeffrey L. Cummings, MD, ScD, is vice chair of research at the University of Nevada, Las Vegas Department of Brain Health. He is Founding Director of the Cleveland Clinic Lou Ruvo Center for Brain Health in Las Vegas, Nevada, and a professor of medicine (neurology) at the Cleveland Clinic Lerner College of Medicine of Case Western Reserve University. Cummings is principal investigator/director of the NIH/NIGMS-funded Center for Neurodegeneration and Translational Neuroscience. His interests embrace clinical trials, developing new therapies for brain diseases, and the interface of neuroscience and society. Cummings completed neurology residency and a Fellowship in behavioral neurology at Boston University.
Moses V. Chao, PhD
Moses V. Chao is professor of cell biology, physiology, and neuroscience and psychiatry at the New York University School of Medicine. Chao received his BA from Pomona College and PhD from UCLA in biochemistry. His laboratory defined the genes encoding the NGF receptor and his research interests are in defining mechanisms used by trophic factors to change synaptic plasticity. Trophic factors are responsible for neuronal survival, learning and memory, pain, obesity, anxiety and counteracting neurodegeneration. He served as Senior Editor for the Journal of Neuroscience for eleven years and is currently a member of the Scientific Advisory Boards for the Simons Foundation, Target ALS, and the Pershing Square Foundation. He also served on the Scientific Boards of the Christopher Reeve Paralysis Foundation; the Glaucoma Research Foundation; St. Jude's Cancer Center; the Crick Institute, the Max Planck Institute, the Vollum Institute and the New York Stem Cell Foundation. Chao was the President of the Society for Neuroscience for 2012.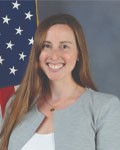 Emily Lowery-Gionta, PhD
Emily Lowery-Gionta is a research psychologist for the Center for Military Psychiatry & Neuroscience of the Walter Reed Army Institute of Research. Lowery-Gionta received her BA in psychology at The College of New Jersey, Master's Degree in psychology/ and behavioral neuroscience from the The University of North Carolina, Chapel Hill, and her PhD in psychology and behavioral neuroscience with a minor in Neurobiology from The University of North Carolina, Chapel Hill. Prior to joining the Walter Reed Army Institute of Research, she completed her post-doctoral fellowships at The University of North Carolina, Chapel Hill's School of Medicine and the National Institute of Drug Abuse. Lowery-Gionta is the section chief of the Performance Assessment and Chemical Evaluation (PACE) Laboratory at the Walter Reed Army Institute of Research. She leads a drug development effort to deliver novel treatments for Acute Stress Reactions and other trauma-related disorders for use in far forward combat environments. Lowery-Gionta's research uses contemporary preclinical neuroscience approaches to discover new targets with treatment potential and translates these findings to clinical trial evaluations. Her work also seeks to repurpose FDA-approved interventions for the treatment of Acute Stress Reactions and other trauma-related disorders.