Digital Advocacy and COVID-19 Update Town Hall Webinar
SfN continues advancing the importance of basic and biomedical research during this unusual time. As Congress returns its attention to FY2021 and beyond, we invite you to continue to engage in your advocacy efforts at home.
The SfN Advocacy Team and their legislative advisors at CRD Associates, LLC. hosted a video conference (April 29, 2020) to provide an update on the current policy atmosphere, provide guidance on contacting members of Congress, and take questions. You can view a recording of that call here.
We appreciate your continued support of SfN's programming your feedback. If you have any questions, please do not hesitate to contact SfN at advocacy@sfn.org.
Check out these related resources for more information:
Speakers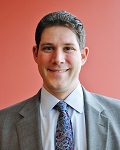 Michael Heintz
Michael Heintz is the director of Advocacy and Training at the Society for Neuroscience. He previously was a program manager with the Maryland Energy Administration and Association of Public Health Laboratories, and before that practiced law in Ohio. He received his undergraduate degree in Environmental Science from Purdue University and his JD and MS in environmental science from Indiana University.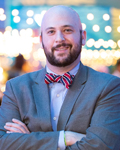 Adam Katz
Adam Katz is the Advocacy Engagement Manager at the Society for Neuroscience, where he equips and empowers researchers to engage their elected officials. He previously was a Policy and Advocacy Specialist at Research!America and an intramural postbaccalaureate researcher within the National Institute of Mental Health. Katz's main research interests lie in neural plasticity. He received his undergraduate degree in brain and cognitive science from the University of Rochester and his Master's in policy and advocacy from Georgetown University.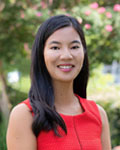 Celia Hagan
Celia is a vice president at the CRD Associates, focusing on health and research policy. She previously worked at the Association of Public Health Laboratories. Before that, she worked in the laboratory at the Fred Hutchinson Cancer Research Center and at a clinical hematology laboratory. Celia received her undergraduate degree in biochemistry, biophysics and molecular biology from Whitman College and an MPH from the Johns Hopkins School of Public Health.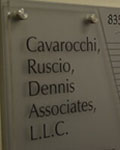 Becca Branum
Becca Branum is a senior policy associate at CRD Associates, where she works with scientific and medical professional associations. Branum previously worked for the American Society of Addiction Medicine and the Minnesota Medical Association. She received her undergraduate degree in economics at Boston University and JD at the University of Minnesota Law School.