Communicating Your Science to the Non Expert

July 23, 2014
12:00 PM - 1:00 PM
This resource was featured in the NeuroJobs Career Center. Visit today to search the world's largest source of neuroscience opportunities.
What a paradox. As a neuroscientist, your research could benefit all of humanity, yet it's so hard to talk about with the very people who it could help. That doesn't mean it's not important, or that you shouldn't try. In fact, it's essential you learn how to communicate your science with the public.
By talking about your research in a way that legislators, health advocates, reporters, and others can understand, we can increase excitement, funding, and support for science and lead to groundbreaking discovery.
Speakers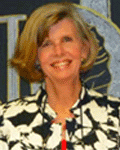 Leslie Tolbert, PhD
As a neuroscience faculty member for more than 30 years, first at Georgetown University and then at the University of Arizona (UA), Leslie P. Tolbert has been active in teaching and research, including generating grant support and writing papers for scientific journals, and also in community outreach, speaking with grade-school students and community groups. Leslie served as UA's vice president for research from 2005 to 2013. In this role, she worked with scholars across the campus and shared the importance of their work with potential funders, legislators, business leaders, and citizens, locally, nationally, and internationally. Leslie twice presented testimony to U.S. House of Representatives Committee on Science and Technology subcommittee.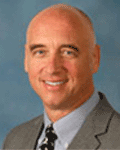 Scott Thompson, PhD
Scott Thompson is the chair of the department of physiology and professor of physiology and psychiatry at University of Maryland School of Medicine. His research focus is primarily on the biological basis of depression. Using realistic animal models of depression, he has formulated a new way of thinking about what's wrong in the depressed brain, enabling his lab to develop a novel class of drugs as rapidly acting antidepressants. He has served in leadership positions at SfN as Program Committee chair and, currently, as Public Education and Communication Committee chair. One of his goals in this capacity is to promote the ability of all SfN members to communicate their science to the general public.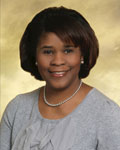 Suzanne Ffolkes, PhD
Suzanne Ffolkes is the vice president of communications of Research!America, the nation's largest nonprofit alliance working to make research for health a higher national priority. As vice president, Suzanne oversees communications strategies to position Research!America as the substantive, go-to resource for members of the alliance, legislators, media, and the public. She has presented at the NIH Executive Leadership Program, American Federation for Medical Research Eastern Regional Meeting, and Association of Anatomy, Cell Biology and Neurobiology Chairpersons/Association of Medical School Neuroscience Department Chairpersons joint annual meeting. She also presented at SfN Capitol Hill Day communications training workshops for patient advocates, caregivers, and other non-scientists. Previously, Suzanne served as director of media advocacy for the American Heart Association and was a journalist for The Associated Press Broadcast News Center and various broadcast and print media outlets around the country, including CNN.
Anne Young, PhD
Anne Young is chair of SfN's Government and Public Affairs (GPA) Committee, former neurology chief of Massachusetts General Hospital, and distinguished Julieanne Dorn professor of neurology at Harvard Medical School. Her research and neurology practice focuses on neurodegenerative disorders such as Parkinson's disease. Anne has been involved in advocacy throughout her service on the GPA Committee and during her tenure as president of SfN from 2003 to 2004.