Advocating Early in Your Career as a Scientist

December 09, 2020
2:00 PM - 3:00 PM EST
SfN's Early Career Policy Ambassador (ECPA) program is designed to create an extensive network of neuroscience advocates. Ambassadors gain the skills needed to advocate for science and to encourage those in their personal networks to join the conversation.
Join ambassadors from the 2019 and 2020 classes as they share their experiences in the program, discuss changes in their advocacy strategies across the years, and answer questions for those interested in taking their advocacy efforts to the next level.
Learn more about the ECPA program.
Speakers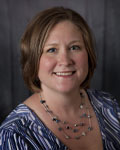 Marsha Pierce, PhD
Marsha Pierce is an assistant professor at Midwestern University where she studies the role of oxytocin analogs in cellular signaling and neuronal morphology and marine natural products in drug development. Pierce received her BS in biology and BS and PhD in biomedical sciences at Creighton University. Her postdoctoral research examined the role of natural variation in oxytocin and vasopressin ligands and receptors on pharmacological signaling profiles under the mentorship of Thomas Murray at Creighton University.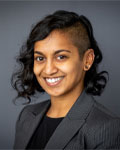 Priyanka Bushana
Priyanka Bushana is a neuroscience graduate student at Washington State University, studying at the Sleep and Performance Research Center in Spokane. Bushana received her bachelor's degrees in biological sciences and information systems from the University of Maryland, Baltimore County. She is an Early Career Policy Ambassador, and the president of her local science policy organization, Health Science Student Advocacy Association (HSSAA). She was previously an ORISE Fellow at the department of toxicology at the FDA.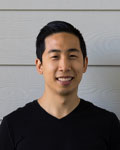 Brian Lim
Brian Lim is neuroscience PhD candidate at Baylor College of Medicine. Lim's graduate work is focused on elucidating the proteome of the axon initial segment, the subcellular domain responsible for action potential initiation. Outside of the lab, he interns with the Science and Technology Policy program at the Baker Institute for Public Policy at Rice University. He also co-directs TMC BrainSTEM, a nonprofit neuroscience teaching organization, and leads the consulting programs for Enventure, a student-run medical innovation organization.