Advocate with Impact: How to Communicate Your Science

March 08, 2016
12:00 PM - 1:00 PM EST
The way you communicate your science matters. In this interactive webinar, neuroscientists and science communicators will explain how to develop an effective description of your research for lawmakers.
In this webinar you'll learn practical skills, including how to:
Turn your research into an elevator speech for lawmakers and other advocacy professionals
Change your description based on your target audience
Critically assess and improve speeches as we review video submissions live on the air
Speakers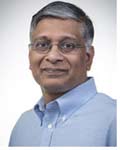 Ramesh Raghupathi, PhD
Ramesh Raghupathi is a professor in the neurobiology and anatomy department at Drexel University College of Medicine. His research interest is in the cellular neurobiology of brain injury and the mechanism of cell dysfunction or death and plasticity. He has been published by journals including The Journal of Neurotrauma, Brain Pathology, and Neurotherapeutics.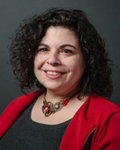 Georgia E. Hodes, PhD
Georgia E. Hodes is an assistant professor of neuroscience at Virginia Tech. She previously was an assistant professor at the Icahn School of Medicine at Mount Sinai. Hodes's main research interests lie in how sex differences in the immune system interact with brain plasticity to drive behavioral differences in susceptibility and resiliency to stress. She earned her BA in drama and dance from Bard College and her PhD in psychology from Rutgers University. She completed her postdoctoral training at the University of Pennsylvania and the Icahn School of Medicine at Mt. Sinai.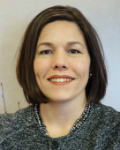 Kristin Rosengren
Kristin Rosengren is the vice president, of strategic communications at AcademyHealth, where she leads the organization's public relations, marketing, and advocacy efforts. Rosengren has 20 years of experience in health care communications, and regularly provides communication training to members and advocates during AcademyHealth's annual Health Policy Orientation and similar events.