Advocacy: Good For You, Your Institution, and the Field

June 10, 2014
12:00 PM - 1:00 PM
So you understand the importance of science advocacy, but you're struggling to fit it into your packed schedule. Understanding how advocacy plays a role in your professional success and scientific discovery more broadly could help you make time for this essential activity.
This webinar will show you the big picture, answering:
How advocacy activities fulfill or assist in professional development and responsibilities
How you can coordinate advocacy activities with others in your institution
How you can work with your institution to foster advocacy engagement
Speakers
Joanne Berger-Sweeney, PhD
Joanne Berger-Sweeney is president of Trinity College. Berger-Sweeney previously served as dean of the school of arts and sciences at Tufts University. She is a fellow of the American Association for the Advancement of Science. She earned her undergraduate degree from Wellesley University, MPH in environmental health sciences from University of California, Berkeley, and her PhD in neurotoxicology from Johns Hopkins School of Public Health.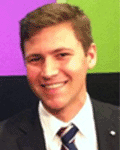 Thomas Crockett, PhD
Thomas Crockett is a special assistant in the office of the Director for Operational Test and Evaluation (DOT&E) in the Department of Defense. In this role, Crockett helps the office conduct its oversight, analysis, and policy guidance of DoD's operational testing and evaluation – the process by which technologies are deployed into operationally realistic scenarios to certify their efficacy, suitability, and reliability. Crockett has participated in three Capitol Hill Days with SfN and one with the National Science Policy Group, and served as a Science Policy Fellow for Research!America.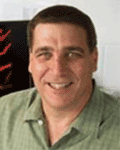 William Guido, PhD
William Guido is chairman of the department of anatomical sciences and neurobiology at the University of Louisville School of Medicine. His research is on the form and function of developing sensory systems, in particular the mechanisms responsible for the activity-dependent refinement of sensory connections. He is a member of SfN's Government and Public Affairs Committee and has participated in several SfN Hill Days. William earned his BS in psychology from the University of Florida and his MS in experimental psychology and PhD in physiological psychology from the University of North Carolina-Greensboro. He completed a post-doctoral fellowship in neuroscience at the University of Wisconsin.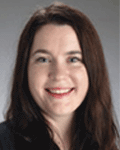 Laura E. Martin, PhD
Laura Martin's research focuses on identifying neural mechanisms associated with health behaviors such as smoking and obesity. Her research utilizes functional magnetic resonance imaging (fMRI) to examine differences in prefrontal and limbic responses to rewarding stimuli, such as smoking cues, money, and food-images. Laura's research also examines the of role individual differences impulsivity in decision making and reward processing. As associate director of fMRI at the Hoglund Brain Imaging Center, Laura has numerous ongoing collaborations in the areas of smoking cessation, obesity, social neuroscience, decision-making, resting state fMRI, and neuroeconomics. Laura has been involved with research advocacy through SfN's Early Career Fellows program and attended SfN's 2013 Capitol Hill Day.
Anne Young, PhD
Anne Young is chair of SfN's Government and Public Affairs (GPA) Committee, former neurology chief of Massachusetts General Hospital, and distinguished Julieanne Dorn professor of neurology at Harvard Medical School. Her research and neurology practice focuses on neurodegenerative disorders such as Parkinson's disease. Anne has been involved in advocacy throughout her service on the GPA Committee and during her tenure as president of SfN from 2003 to 2004.