Q&A: A Hill Staffer Shares How to Craft an Impactful Pitch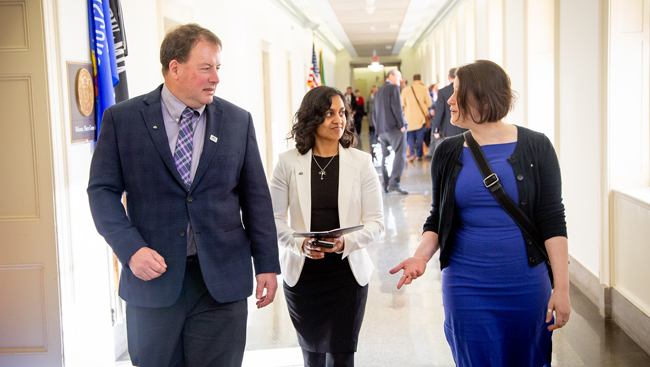 Neuroscience advocates hope to ensure the future of scientific discovery by sharing the importance of their research with members of Congress and their staff. But what goes into an effective pitch? Here's an inside look — from someone on the other side of the table — at what members of Congress want to know.
Access to the full article is available to SfN members.
Neuronline is a benefit of SfN membership. Renew your membership now to make sure you don't lose access.
Speaker
Wesley Brooks, PhD
Wesley Brooks is a legislative assistant in the U.S. Senate. Prior to that he served as a senior legislative assistant and policy advisor in the U.S. House of Representatives. Brooks has authored numerous peer-reviewed papers, was named an Emerging Public Policy Leader in 2011 by the American Institute for Biological Sciences, and was selected as a Congressional Hispanic Caucus Institute Graduate STEM Fellow in 2013. He is additionally an alumnus of the Woodrow Wilson International Center for Scholars Foreign Policy Fellowship and Cybersecurity Fellowship programs.