Becoming an Early Career Ambassador

January 07, 2016
12:00 PM - 1:00 PM EST
Are you interested in science advocacy but not sure where to start? SfN's Early Career Policy Ambassadors Program could be right for you. Hear from members of the 2015 class discuss their year in the program, activities they've participated in, and how you can apply for the class of 2016.
Learn more about the Ambassador Program on SfN.org.
Speakers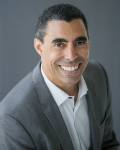 Bill Martin, PhD
Bill Martin leads the neuroscience therapeutic area of Janssen Research & Development, LLC in discovering and developing important new therapies for people living with brain disorders. Prior to joining BlackThorn, Martin worked at Theravance Biopharma, where his responsibilities ranged from drug discovery and development, to research portfolio planning and business development. He is the chair of SfN's Government and Public Affairs Committee. Martin graduated from Swarthmore College and earned his PhD from Brown University. He conducted postdoctoral research at the Keck Center for Integrative Neuroscience at the University of California, San Francisco.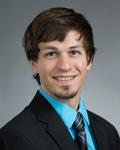 Ryan Makinson, PhD
Ryan Makinson is a fourth year graduate student at the University of Cincinnati. His research focuses on the effects of neonatal CNS inflammation on cognition and anxiety-related behaviors. Outside of the lab, Makinson takes an active role in leadership and volunteer activities within the University of Cincinnati.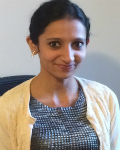 Sloka Iyengar, PhD
Sloka Iyengar is clinical researcher at the Northeast Regional Epilepsy Group. Iyengar has studied synaptic plasticity in epilepsy using electrophysiological tools, and is currently looking to understand the mechanisms involved in brain tumor-related epilepsy. She is also trying to develop better tools to diagnose and prevent vasospasm in individuals with a subarachnoid hemorrhage.